Twice-a-year injection for high blood pressure undergoes trial
Clinical
Twice-a-year injection for high blood pressure undergoes trial
Adults with high blood pressure may be able to have a twice-yearly injection instead of taking pills on a daily basis depending on the results of a trial that could revolutionise treatment.
Researchers at Queen Mary University of London and Barts Health NHS Trust are examining the possibility of creating the world's first injected drug to treat the condition during a trial of 100 patients in the UK as part of a global initiative involving 630 patients.
The study will look at whether the drug, called Zilebesiran, can inhibit the production of the protein angiotensinogen which may help stop blood vessels constricting and reduce high blood pressure.
British Heart Foundation medical director, professor Nilesh Samani, described the trial as "exciting" and suggested it "could lead to good news for the millions of people across the UK with high blood pressure, many of whom need to take daily medication to lower their risk of heart attacks and strokes."
"The study will determine whether an injection given twice a year lowers blood pressure sufficiently over a prolonged period. If this proves to be the case, it may provide an alternative to taking daily pills for some patients," he said.
Last year, a cholesterol-lowering drug administered via injection called inclisiran was approved by the National Institute for Health and Care Excellence.
Sponsored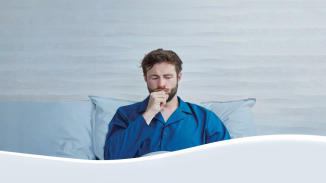 OTC
Discover how aromatic rubs can play a key role in customers' fight against symptoms of colds and congestion
OTC
Understand how fungal nail infections develop and help manage customer expectations around treatment
Record my learning outcomes