Antihypertensives prevent CVD even when BP normal
Clinical
Antihypertensives prevent CVD even when BP normal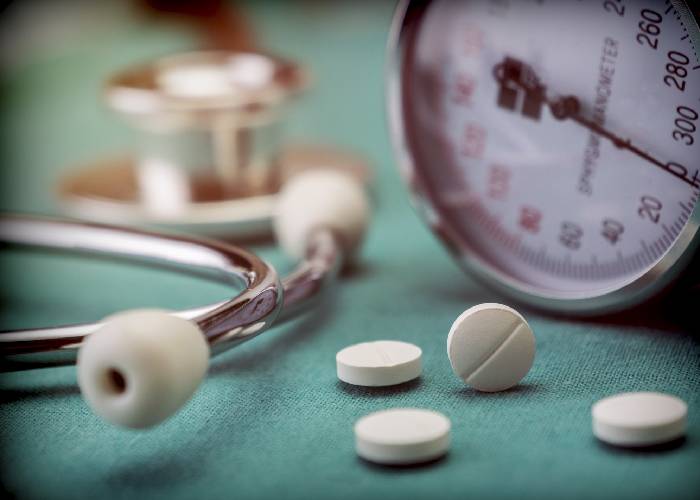 Antihypertensives can prevent serious cardiovascular disease (CVD) even among adults with normal blood pressure, new research suggests.
Antihypertensives' benefits emerged, regardless of baseline blood pressure, in people who previously had a myocardial infarction or stroke, and in those who never developed CVD.
Researchers pooled data from 344,716 adults (average age 65 years) in 48 randomised trials. Of these, 186,988 had not been diagnosed with CVD. Of those with and without a history of CVD, 19.8 and 8.0 per cent respectively had normal or high-normal systolic blood pressure (less than 130mmHg) at baseline. Clinical guidelines typically limit antihypertensives to people with blood pressure above 140/90mmHg.
During a median follow-up of 4.15 years, 12.3 per cent of participants experienced at least one major cardiovascular event, including ischaemic heart disease (5.6 per cent), stroke (4.0 per cent), CV death (3.4 per cent) and heart failure (2.4 per cent). Overall mortality was 8.4 per cent. Each 5mmHg fall in systolic blood pressure reduced the risk of stroke and heart failure by about 13 per cent, major CVD by about 10 per cent, ischaemic heart disease by 8 per cent and cardiovascular death by 5 per cent.
The study suggests that "a fixed degree of pharmacological blood pressure lowering is similarly effective for primary and secondary prevention of major cardiovascular disease, even at blood pressure levels currently not considered for treatment".
The study did not, however, assess other outcomes that antihypertensives may partially prevent, such as valvular heart disease, peripheral vascular disease, atrial fibrillation or diabetes, or potential harms.
"This new evidence tells us that decisions to prescribe blood pressure medication should not be based simply on a prior diagnosis of cardiovascular disease or an individual's blood pressure level," says lead author Professor Kazem Rahimi from the University of Oxford.
"Instead, medication should be viewed as an effective tool for preventing cardiovascular disease in people at increased risk of developing heart disease or stroke. Clinical guidelines should be changed to reflect these findings."
Record my learning outcomes