Asthma exacerbation rates fall during pandemic
Clinical
Asthma exacerbation rates fall during pandemic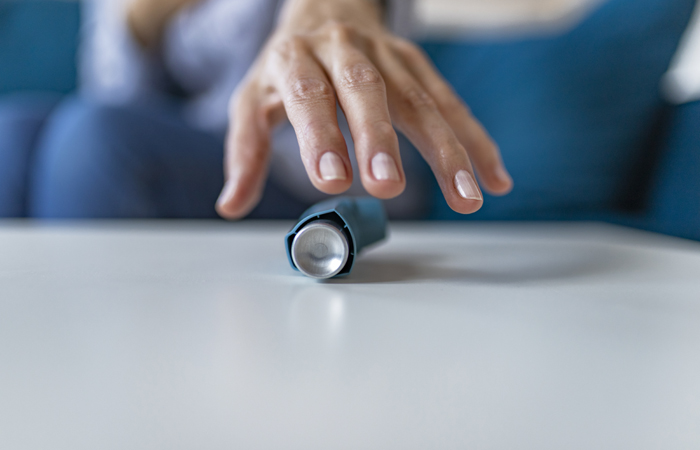 Fewer people with severe asthma attacks were admitted to hospital or seen by their GP during the Covid-19 pandemic, according to findings from papers published on the Thorax online journal.
In the first paper, researchers studied the Optimum Patient Care Database of 9,949,387 patients in England to assess weekly asthma exacerbation rates between January to August 2020, using January to August 2016–2019 as a baseline to compare results.
After March 23 the researchers found that there were almost 20 fewer episodes for every 100 patients with asthma. With regards to a health setting, the reduction was only significant for patients who did not attend hospital or require hospital admission.
"We believe that a combination of factors led to a reduction in asthma exacerbations," said the researchers.
"These factors include changing behaviour due to lockdown measures leading to reduction in air pollution, reduced circulation of respiratory viruses, improved self-management driven by patient concerns during the pandemic and shielding by a subset of patients."
In the second paper, researchers used official data on emergency admissions and deaths due to asthma from Scotland's Public Health Scotland and Wales' SAIL Databank to compare weekly rates in the first 18 weeks of 2020 with the national averages over 2015-2019. They compared trends between the first 13 weeks of 2020 compared with the five weeks post-lockdown.
Across both countries, the number of asthma exacerbations resulting in emergency hospital admission fell by more than a third (36 per cent) post-lockdown, and there was no significant change in asthma deaths.
In addition, there was a significant spike in GP prescriptions for asthma medication the week before lockdown – 121 per cent more inhaled corticosteroids and 133 per cent more oral corticosteroid prescriptions compared with the five-year average.
Record my learning outcomes