Asthma significantly impacts mental wellbeing, report finds
Clinical
Asthma significantly impacts mental wellbeing, report finds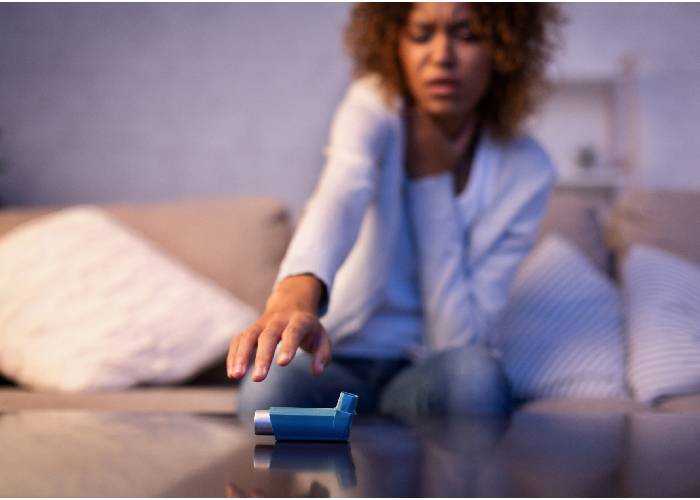 Nearly half of adults with asthma have also been diagnosed with a psychological condition including depression, anxiety and bipolar disorders, according to a new survey.

Carried out for pharma company Chiesi, the survey reveals that more than half of people with asthma (54 per cent) are worried about their condition, with over a third (34 per cent) saying that it impacts on their stress levels.
Many asthma patients have been diagnosed with depression (29 per cent), anxiety disorders (31 per cent) and bipolar disorders (2 per cent). Of those with mental health disorders almost half (48 per cent) think their psychological condition has worsened asthma symptoms, while nearly a third (32 per cent) state that their psychological condition was caused by the burden of their asthma.
According to the survey, eight out of ten adults with asthma have never had a discussion with their healthcare professional about the psychological impact of their condition and 77 per cent have never been asked to complete a screening questionnaire regarding their psychological health.
Even though 46 per cent would find psychological support in their interactions with healthcare professionals useful to better manage the emotional impact of asthma, 23 per cent of respondents said they do not feel confident asking their consultant, GP, primary care nurse or pharmacist for psychological help.
Dr Daniel O'Toole, a consultant clinical psychologist at Citadel Psychology, said: "The findings demonstrate there is much more to be done to support peopel with asthma by improving the psychological care provided. This need is likely to be more prominent now during the Covid-19 pandemic where lockdown and 'shielding' measures can lead to, amongst others, increased feelings of worry, anxiety and isolation."
Record my learning outcomes