Anti-inflammatories boost antidepressants
Clinical
Anti-inflammatories boost antidepressants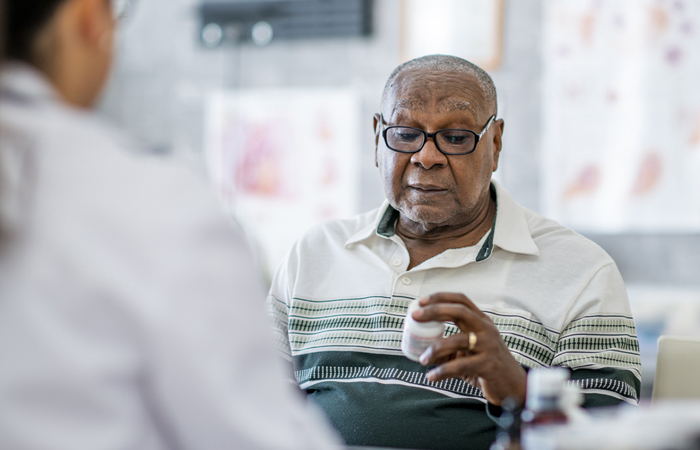 A meta-analysis of 36 randomised controlled studies suggests that concomitant anti-inflammatories can improve antidepressant effectiveness.
Thirteen studies investigated NSAIDs (number of patients [N]:4,214), nine cytokine inhibitors (N:3,345), seven statins (N:1,576), three minocycline (N:151), two pioglitazone (N:77) and two glucocorticoids (N:59).
Anti-inflammatory agents improved depressive symptoms and the likelihood of remission compared with placebo in patients with major depression when used as monotherapy or added to antidepressants. For example, anti-inflammatories added to antidepressants doubled the likelihood of a response and remission.
Only pioglitazone did not show significant antidepressant activity as monotherapy compared with placebo, although there was a trend towards a benefit. NSAIDS, glucocorticoids and statins showed significant antidepressant effect when added to antidepressants compared with placebo.
Further studies need to examine the importance of baseline inflammation, ascertain the risk of side effects, especially during longer term treatment, and compare anti-inflammatory agents.
"What is persuasive is that we've found that several of the anti-inflammatory drugs have what can be characterised as a medium to a large effect on depression and depressive symptoms, in particular because the results build on almost 10,000 people who have participated in the placebo-controlled studies with anti-inflammatory treatment," explains author Michael Eriksen Benros, research director at the Mental Health Centre, Copenhagen.
"However, in many of the studies the depressive symptoms were a secondary goal, meaning that large scale and well-executed studies with depression as the primary objective are still needed," Dr Eriksen Benros added.
(Acta Psychiatr Scand DOI: 10.1111/acps.13016)
Record my learning outcomes