HCV: DAAs reduce deaths and cancer
Clinical
HCV: DAAs reduce deaths and cancer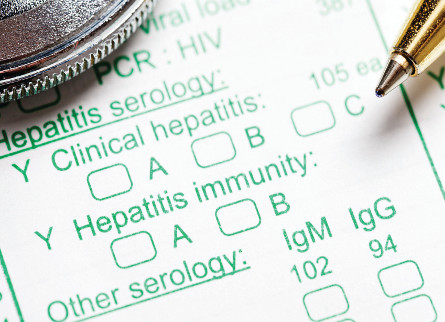 Direct-acting antivirals (DAA) seem to reduce mortality and hepatocellular carcinoma in people with chronic hepatitis C virus (HCV) infection, the Lancet reports.
French researchers followed 9,895 patients with chronic HCV for a median of 33.4 months. During this time, 7,344 patients received DAAs. Of those with known status and sufficient follow-up, 94 per cent overall and 92 per cent of patients with cirrhosis at baseline showed sustained virological responses.
During follow-up, 129 DAA-treated people and 89 untreated patients died, 187 and 71 respectively developed hepatocellular carcinoma, while 74 and 32 respectively showed decompensated cirrhosis. After adjusting for confounders, using DAA decreased all-cause mortality by 52 per cent and hepatocellular carcinoma by 34 per cent.
In the 3,045 patients with cirrhosis at baseline, DAAs were associated with a 66 per cent decline in all-cause mortality and a 72 per cent reduction in liver-related mortality. The risk of nonliver- related mortality and hepatocellular carcinoma fell by 60 and 43 per cent respectively. People who did not show a sustained virological response were more than twice as likely (hazard ratio 2.23) to develop hepatocellular carcinoma.
DAAs were not associated with decompensated cirrhosis. In people with cirrhosis at baseline and a sustained virological response, DAAs reduced the risk of decompensated cirrhosis by 49 per cent. This reduction was not significant, probably because of a lack of statistical power.
"Taking a large cohort like this provides the opportunity to evaluate the effect of directacting antiviral therapy on the long-term outcomes of patients with hepatitis C," says lead author Professor Fabrice Carrat of Sorbonne University, Paris. "We saw a reduction of risk for complications related to the disease and to mortality, and believe this treatment should be considered for all patients with chronic hepatitis C infection."
Record my learning outcomes