Wholesaler denies selling erythromycin at inflated price
Business
Wholesaler denies selling erythromycin at inflated price
By Neil Trainis
The pharmaceutical wholesaler and importer Ethigen has denied selling packs of the antibiotic Erythromycin to pharmacies for more than 13 times the price they were available for less than two weeks ago.
Correspondence seen by Independent Community Pharmacist revealed the drug, which is used to treat a number of infections including respiratory tract infections, had increased in price to £9.99 per 28-pack. One pharmacist said packs were priced at 75 pence just two weeks ago and are available from another wholesaler for £1.49.
Martin Dunn, head of sales operations at Glasgow-based Ethigen, said that although they quoted £9.99, they have not sold any packs at that price and insisted their supplier is out of stock at present.
"Erythromycin is one of the products that is being banned by the Indian government from being exported. This is causing huge shortages that we are seeing reflected in the prices we are being asked to pay," Mr Dunn said.
"We were quoted I think £10 last week for something and it looks like our competitors are being quoted similar prices because the prices they are selling appear to have jumped as well."
When told the price was seen in an email from an Ethigen employee, Mr Dunn said: "We actually don't have any stock at the moment but I think (we) quoted that price because that was based on our new buying price of £10."
He added: "I can categorically say we haven't sold any at £9.99. I don't know if (we) had offered that price out in anticipation of stock arriving at our back door at a price that would have allowed (us) to sell it at £9.99. We certainly haven't sold any at £9.99."
Out of stock
Mr Dunn said Ethigen's supplier, who he did not name, predicted they would be out of stock of Erythromycin for three months.
"When we get some stock, we don't know what price we'll have to pay for it. But it's likely that if it's gone up by that amount, that's the kind of price that we've been quoted," he added.
"I know that a UK full-line wholesaler has some for sale today at £12.50. We've got a couple of short-liners at £9.80 and £14.99 so they must be experiencing the same supply issues as us."
When asked when he anticipated Ethigen would get stock in, he said: "We actually don't know. We've got outstanding purchase orders with suppliers. Once they get some in, they will be in touch with us to book them in but we haven't had any confirmed as yet."
Sponsored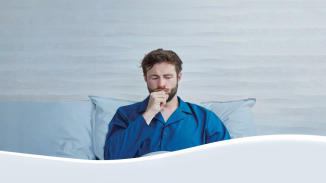 OTC
Discover how aromatic rubs can play a key role in customers' fight against symptoms of colds and congestion
Record my learning outcomes