LloydsPharmacy now offering HPV vaccination in 13 branches
Business
LloydsPharmacy now offering HPV vaccination in 13 branches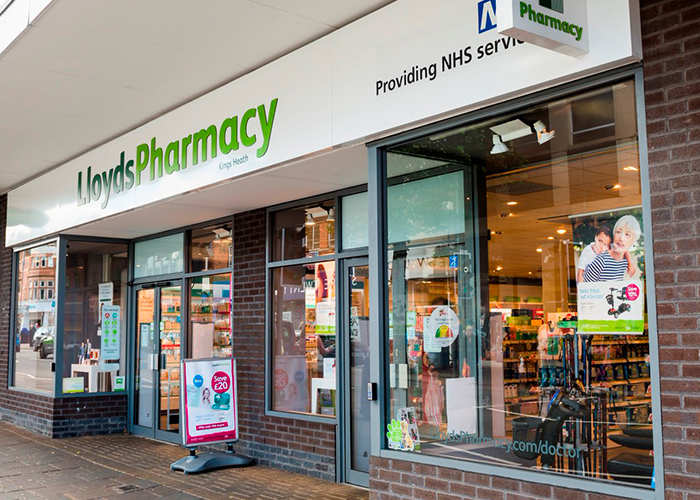 Thirteen LloydsPharmacy stores are now offering a private HPV vaccination service to customers aged between 12 and 45.
The service, which launched on Monday November 25, is available in stores in Lancashire, South Yorkshire, Greater Manchester, Cheshire, Edinburgh, Glasgow and Leicestershire. Each of the 13 sites offering the service is situated close to a university, in recognition of what the company described as increasing demand for the vaccine among young people.
A spokesperson told Pharmacy Network News that children aged 12-14 are being offered two injections of Gardasil 9 at £155 each, while patients aged 15 and above are being offered the required three injections at a total cost of £455.
LloydsPharmacy healthcare manager Deep Patel said the service showed that pharmacists "can play an even bigger role in helping their communities to better manage their health by delivering more services".
"HPV is a virus that most of us will come into contact with at some point, therefore we feel it's important to give customers the opportunity to get vaccinated at their convenience," Mr Patel noted.
Anna Ruthven, head of services at LloydsPharmacy parent company McKesson UK, said the company had a role to play in educating people around prevention of conditions such as HPV, adding: "We hope that by making services like this more accessible in the community, more people will seek to protect themselves.
"The more trust we can build in the service, the more vaccinations we will be able to administer, and the cases of HPV, and more specifically cervical cancer, will continue to fall."
MASTA, another McKesson company, already offers HPV vaccination at community-based clinics across the UK, while Boots has offered a private vaccine service to over-18s since 2009 and to children aged 12-16 since 2017.
Boys and girls aged 12 and 13 in school year 8 are routinely offered a first dose of the HPV vaccine on the NHS, with people who miss their shots at this age eligible for free vaccination up to the age of 25. The vaccination is also available on the NHS to men who have sex with men up to the age of 45.