Lloyds to charge £25 for new health check service
Business
Lloyds to charge £25 for new health check service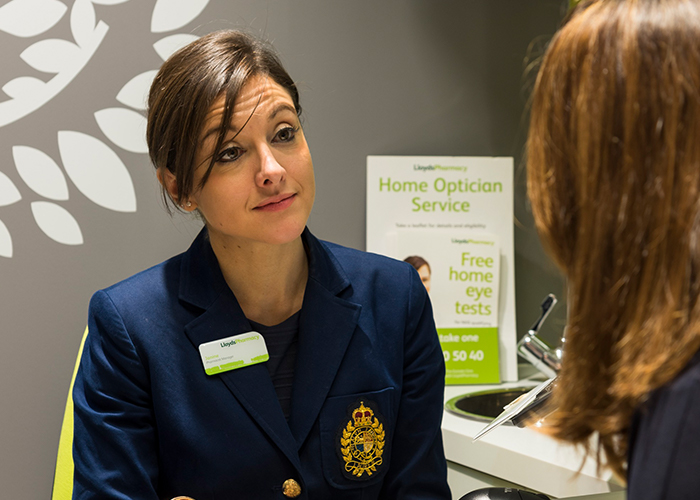 LloydsPharmacy has launched a new private health check service that includes a blood pressure and BMI check, a cholesterol test and type 2 diabetes screening.
The service, which costs £25 and launched this January, also involves pharmacists discussing patients' family history with them and asking them to complete a lifestyle questionnaire that is used to form a cardiac risk assessment.
Based on the test results, the pharmacist may offer lifestyle guidance or suggest a follow-up appointment. For patients deemed to be at higher risk of developing certain conditions, the pharmacist may make an onward referral to another provider such as a GP.
The service is available in over 500 LloydsPharmacy stores across the UK and can be booked online or in store. A spokesperson told Pharmacy Network News the company would be "monitoring its success over the coming months before considering whether we roll it out further".
Anna Ruthven, head of services at LloydsPharmacy parent company McKesson UK, said the service was "designed to help prevent health problems and ease capacity for the NHS".
Commenting on the work carried out as part of the service since it was launched, Ms Ruthven said: "So far, our pharmacy teams have offered advice on cholesterol, blood pressure, smoking, alcohol intake and weight management as part of this service.
"They've also already recognised 18 occasions where patients should follow up with their GP. That's 18 patients who probably weren't aware they had a potential medical issue.
"Our pharmacists' expert knowledge and care is making a difference to patients' health and future wellbeing.
"When you look at the ever-increasing pressure on NHS services, early intervention screenings like this hold the key to a healthier future for our country."