Lloyds axes 60 stores due to "exceptionally challenging" year
Business
Lloyds axes 60 stores due to "exceptionally challenging" year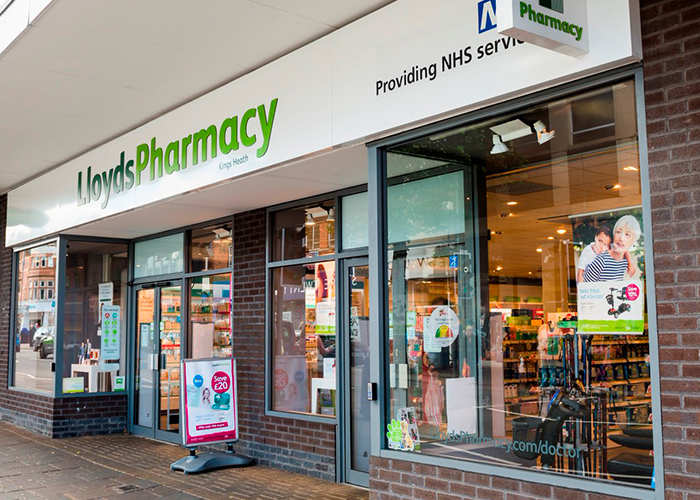 LloydsPharmacy decided to close or sell 60 branches last year amid an "exceptionally challenging" business climate, its latest accounts report reveals.
In its Companies House report for the year ending March 31 2019, the company says the combined effect of Government funding cuts and a raft of drug reimbursement adjustments posed major problems in 2018-19, affecting store profitability "significantly" and increasing competition "to levels not seen before".
Distance selling pharmacies have also had an impact, the report says: "The aggressive targeting of patients by mail order pharmacies means that we have to strive ever harder in order to retain patients and customers."
As a result of these difficulties, management embarked on a "full portfolio review" involving the closure or sale of 60 stores. This comes after a previous closure programme saw around 200 stores divested.
Turnover down
Overall turnover for the year was £1.97bn, down 8.5 per cent on the previous year. The company said this reduction could be "largely" attributed to previous store closures.
Meanwhile, gross profit as a percentage of turnover was down 1.6 per cent on 2018, which Lloyds said "reflected reductions in pharmacy remunerations and reimbursements".
In light of these difficulties, the report speaks of an "incessant" focus on efficiencies to improve the health of the business. In some loss-making stores, measures have been taken such as increasing the range of services offered out of pharmacy sites "to improve utilisation of the store estate".
Staff numbers have been reduced, falling by over two thousand to 16,905. The report also reveals that pay for the highest paid company director was slashed by almost half, falling from £1.6m to £832,000.
The report says that while store closures and disposals have led to "some loss of market share," in the remaining pharmacies business has been maintained "through a focus of providing relevant and competitive services in our local and national markets".
It says that with ongoing support from parent company McKesson, LloydsPharmacy directors have "a reasonable expectation that the company has adequate resources to continue in operational existence for the foreseeable future".
"Restructuring activity is on-going with a view to running around the performance of the company," it adds.
Pharmacy Network News has requested more information regarding the company's decision to reduce its store network.