Local HRT product launches as P medicine in Boots
Business
Local HRT product launches as P medicine in Boots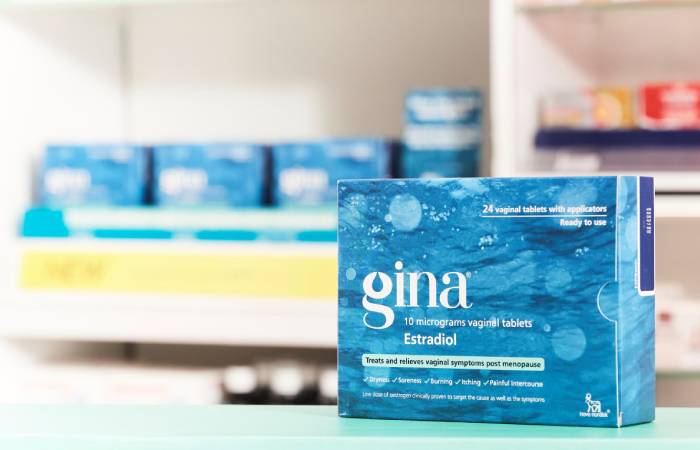 Local HRT oestrogen treatment Gina 10mcg vaginal tablets launched in Boots as a P medicine last Thursday (September 8), becoming the first HRT medicine to be available without a prescription.
The product contains estradiol hemihydrate and is indicated for the treatment of vaginal atrophy due to oestrogen deficiency in women over 50 who have not had a period for at least a year. It helps relieve symptoms such as dryness, itching and discomfort during sex, and was reclassified as a P medicine in July after a consultation indicated strong support for the move.
It comes in a pre-loaded applicator that delivers a low dose of oestrogen to the vaginal wall helping relieve symptoms within eight to 12 weeks when used once daily for the first two weeks and then twice weekly thereafter. A pack of 24 tablets retails at £29.99 from Boots.
Gina will be available only from 590 Boots stores and Boots.com until the end of this month, at which point it will be stocked by other pharmacies. Patients who request the product will need to have a consultation with a pharmacist before purchasing it.
Anne Higgins, who was recently appointed pharmacy director at Boots, said: "Boots has been supporting women for over 170 years and today is another important milestone in women's health.
"As a pharmacy medicine, Gina is more accessible to patients as they no longer need a prescription from their GP.
"Boots pharmacists are highly trained healthcare professionals and from today our pharmacy teams can offer this treatment to patients following a short consultation with no appointment needed."
Dr Paula Briggs, chair of the British Menopause Society said: "The BMS welcomes the introduction of this product which is likely to improve women's access to treatment.
"Estradiol vaginal tablets have been available on prescription for over 30 years and have a wealth of efficacy and safety data.
"Urogenital atrophy is one of the most common challenges women face after the menopause and this reclassification means they can now access a low dose vaginal oestrogen which treats the underlying cause of vaginal atrophy, at their local pharmacy."
Record my learning outcomes