Boots agrees to 11% increase to newly qualified pharmacist wages
Business
Boots agrees to 11% increase to newly qualified pharmacist wages
Boots has agreed to an 11 per cent increase in the starting salary for newly qualified pharmacists, with full-time equivalent base wages rising from £37,750 to £42,000.
Earlier today (June 2022) Boots and the PDA Union issued an update on their ongoing pay talks, announcing that in addition to the rise in NQ wages all existing pharmacists in the bargaining unit represented by the PDAU who are currently paid less than £43,000 will see their salary rise to £43,000 FTE.
Both of these changes will become effective from August 1 this year.
The multiple said it was "committed to providing long-term fulfilling and enriching careers for Pharmacists, with the opportunity to develop and progress over time".
"This enhanced offer for newly qualified pharmacists and further investment in those in the early stages of their careers at Boots is a key part of our commitments to pharmacists."
The PDAU told Pharmacy Network News that in the four years since Boots pharmacists secured collective bargaining rights, pay rates for NQ pharmacists have risen by 23.5 per cent – from £34,000 in 2018 to £42,000 in 2022.
Prior to this, NQ pay rates had risen just three per cent in the space of 10 years from a starting point of £33,000 in 2007.
Talks continue in preparation for the November 2022 pay review, which will include those pharmacists whose pay is rising to £43,000 as a result of today's announcement.
Sponsored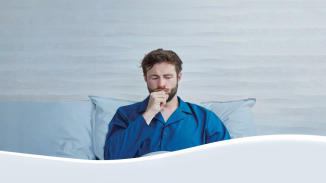 OTC
Discover how aromatic rubs can play a key role in customers' fight against symptoms of colds and congestion
Record my learning outcomes