LloydsPharmacy reacts to reports of security guard turning patients away
Business
LloydsPharmacy reacts to reports of security guard turning patients away
By Neil Trainis
LloydsPharmacy has said a security guard it employs at one of its branches who was reported to have turned patients away was taken on to protect staff and members of the public following a number of incidents at the branch.
According to a story published by Surrey Live, some patients were denied entry to Lloyds' Ash Vale branch after queuing for hours to get their medicine.
The report said an elderly man who came to pick up medication for a heart condition queued for hours before receiving only part of his prescription and when he returned the next day, he was turned away because the pharmacy was closing.
The security guard reportedly told patients waiting outside that they would not be served if they were not inside the pharmacy by 5.30pm.
LloydsPharmacy told Independent Community Pharmacist that it cannot comment on individual patients but insisted it does not put them at risk and apologised for the long delays in customers being seen which it put down to "workforce challenges which has impacted our service provision".
The multiple also told ICP that it works with a third-party agency which supplies its pharmacies with "security support" to protect its patients and colleagues but stressed the security guard at its Ash Vale branch "has not been employed to turn away customers".
A spokesperson from LloydsPharmacy said: "The safety and wellbeing of our colleagues is paramount. Our Ash Vale pharmacy has experienced a number of incidents relating to customer behaviour and we have taken precautions to protect our colleagues, including temporarily employing a security guard."
Sponsored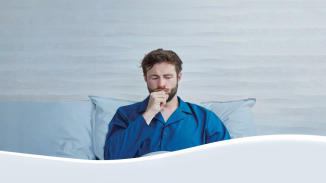 OTC
Discover how aromatic rubs can play a key role in customers' fight against symptoms of colds and congestion
Record my learning outcomes