GPhC may charge online pharmacies higher registration fees
Business
GPhC may charge online pharmacies higher registration fees
The General Pharmaceutical Council may start charging online pharmacies higher registration fees as a result of their overrepresentation in fitness to practise cases.
The news came as it emerged that online pharmacies account for more than a quarter of the GPhC's FtP casework despite comprising just 2.7 per cent of registered pharmacies in Britain.
In papers published ahead of its December 9 council meeting, the regulator said there are currently 170 open online FtP cases, representing "over 25 per cent of our open caseload".
Market research company Statista estimates there were 372 distance-selling pharmacies in 2020-21, a fraction of the 13,977 pharmacies regulated by the GPhC.
Just 63 per cent meet standards
The GPhC said that since it published new guidance for distance dispensers in April 2019 there have been 187 inspections of online pharmacies. Only 63 per cent of these met all the necessary standards, compared to the overall benchmark of 84 per cent.
During that period there have been a total of 839 FtP concerns raised in relation to online pharmacies.
"Swift enforcement action" has been taken against 48 providers to address patient safety risks, most often in circumstances where online pharmacies are "supplying higher risk medicines for private prescriptions based on questionnaire type consultations with little or no evidence of involvement of the patient's usual GP".
"We have also focused on the use of overseas prescribers outside UK regulatory oversight," it added.
As a result of the GPhC's investigations of online providers four professionals and two registered pharmacies are under interim orders, with four disqualification hearings currently pending.
'Lucrative but high risk'
Outlining the key issues, the GPhC said some online models – particularly those involving remote prescribing – are "lucrative but also high risk".
This is a fast-changing landscape where there is "relative immaturity of prescribing practice," it said, revealing that its FtP casework has highlighted both "conscious and unconscious incompetence".
The pandemic has seen more patients switch to online pharmacies despite "low public awareness" of the risks they can pose, said the GPhC.
'Differentiated fees'
To address these concerns the GPhC said that in the medium term it is "exploring differentiated fees options to cover the increased regulation needed for online pharmacies".
The regulator said it is working with other regulators such as the GMC and MHRA on a number of issues including how online pharmacy websites are set out and the way they advertise products and services.
The GPhC also plans to update its distance selling guidance "to align it with our prescribing guidance; providing clarification on some points that have been raised since publication".
Sponsored
OTC
Understand how fungal nail infections develop and help manage customer expectations around treatment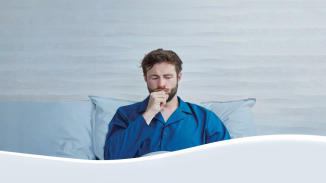 OTC
Discover how aromatic rubs can play a key role in customers' fight against symptoms of colds and congestion
Record my learning outcomes