NHS board warns Lloyds it faces disqualification over 'inadequate' service
Business
NHS board warns Lloyds it faces disqualification over 'inadequate' service
NHS Tayside has notified LloydsPharmacy that unless its "inadequate" service provision is addressed the company may be disqualified from the pharmaceutical list in the region.
Pharmacy Network News has seen a November 29 letter from NHS Tayside pharmacy director David Coulson to Lloyds' superintendent pharmacist and copied to all branches in the region warning that repeated pharmacy closures could have serious consequences for the company.
The letter states: "It has come to the attention of Tayside Health Board that LloydsPharmacy has on repeated occasions failed to comply with their contracted hours of service as prescribed within Tayside's Pharmaceutical Scheme.
"This has resulted in some patients being unable to receive the pharmaceutical services needed to maintain their health."
The letter emphasises that pharmacies must comply with the terms of the Pharmaceutical Scheme, which forms part of the National Health Service (Pharmaceutical Services) (Scotland) regulations 2009.
It says that in the event of non-compliance with these terms, the local NHS board may refer a contractor to a tribunal for disqualification "on the basis that inclusion or continued inclusion on the list would be prejudicial to the efficiency of the services which those included on the list perform".
The letter warns Lloyds that if its services "continue to be inadequate" the board intends to refer it to a tribunal for disqualification.
This follows a number of warnings to contractors by Scottish health boards throughout this year concerning the impact temporary pharmacy closures have on patients, particularly where contractors do not give local NHS teams sufficient prior warning.
A spokesperson for LloydsPharmacy told PNN: "LloydsPharmacy is currently in discussions with NHS Tayside; these conversations are confidential, and we are working hard to come to a mutually satisfactory conclusion."
The temporary closure of LloydsPharmacy branches across the UK has attracted local media attention in recent months as patients complain of difficulties accessing their usual services.
The multiple has stated that it is struggling with severe workforce shortages that are due in part to community pharmacists leaving the sector to work in general practice and primary care networks. The Government recently met with the PSNC as well as trade bodies representing both independents and multiples to discuss these issues.
Sponsored
OTC
Understand how fungal nail infections develop and help manage customer expectations around treatment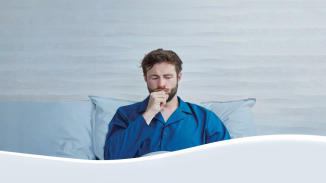 OTC
Discover how aromatic rubs can play a key role in customers' fight against symptoms of colds and congestion
Record my learning outcomes