Reports of potential bidding war over LloydsPharmacy
Business
Reports of potential bidding war over LloydsPharmacy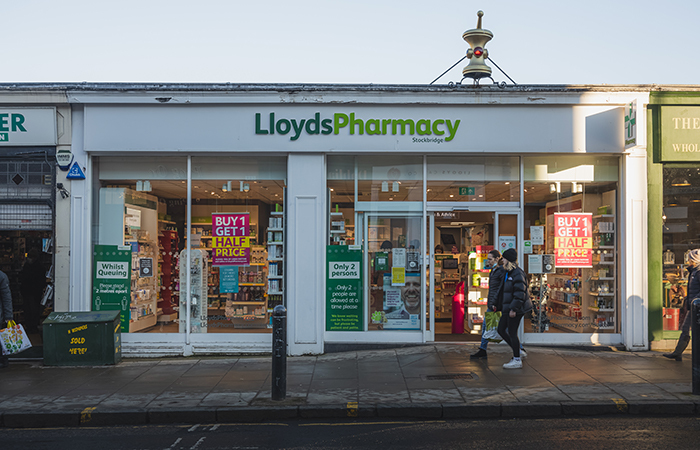 LloydsPharmacy could be the target of a three-way bidding war fought among financial investors over the next few weeks, it has been reported.
Sky News reported yesterday (July 19) that formal bids are expected this week from Aurelius Group, Epiris and HIG Europe, all of which it described as having "track records at buying underperforming assets and attempting to revive them," with Barclays advising Lloyds parent company McKesson.
"People close to the process" told Sky that it will likely take several weeks before the successful bid is identified.
This follows several months of talks between McKesson and prospective bidders, as well as the recent announcement that McKesson's operations in France, Italy, Ireland, Portugal, Belgium and Slovenia are all being sold to the Germany-based Phoenix Group.
LloydsPharmacy has struggled in recent years, recently reporting that in 2019-20 it made a £175m loss despite attempts to manage costs through closing and selling many of its stores.
However, its online dispensing arm, which recently rebranded from Echo to LloydsDirect, has grown rapidly during the pandemic and announced earlier this month that it had surpassed 500,000 patient nominations.
Meanwhile, McKesson-owned AAH is the UK's largest pharmaceutical wholesaler.
A spokesperson for HIG Europe told Pharmacy Network News that the bid was being managed by HIG Capital's Miami office, but could not provide any further details.
McKesson, Aurelius and Epiris all told PNN they were unable to comment when approached.
Record my learning outcomes