Echo rebrands to LloydsDirect as it exceeds 500k patients
Business
Echo rebrands to LloydsDirect as it exceeds 500k patients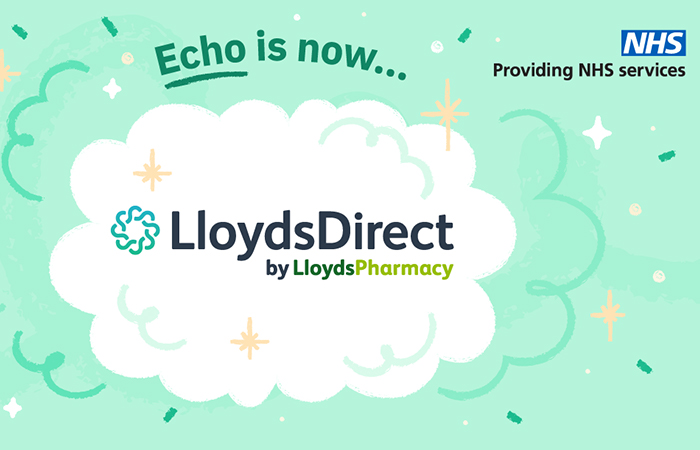 Online pharmacy Echo is rebranding to LloydsDirect by LloydsPharmacy as it passes the milestone of 500,000 patient nominations.

The online dispensing business, which began as a start-up in 2015 and was acquired by Lloyds parent company McKesson UK in 2019, announced yesterday (July 6) that it was changing its name to reflect that it is now "very much part of the LloydsPharmacy ecosystem".

Echo's user base has seen rapid growth during the pandemic, and with its current tally of 502,0196 patient nominations (as of July 2) it comes near to closing the gap with Pharmacy2U, which has 621,891 nominations.

LloydsDirect claims to be the "fastest growing online pharmacy in Europe," having gone from 30,000 users in 2019 to 182,000 by the beginning of May 2020 before almost tripling its userbase again by the beginning of July this year.

The pandemic has seen a "noticeable shift in demographic," with the over-55 age group now forming the majority of LloydsDirect users and the median age of newly joining patients rising from 41 to 54 years old during the first lockdown.

LloydsDirect CEO Benoit Machefer said: "We hope the name change will help strengthen our message – it's not community pharmacy or online. It's both – accessed when and how you need them. We're excited for the future as LloydsDirect and look forward to exploring how else we can use our platform, alongside LloydsPharmacy, to support more patients with their health and wellbeing.

"Our continuing integration with our bricks and mortar pharmacy network, meaning patients can order with us and pick up from their local LloydsPharmacy, is now central to our patient appeal."

Announcing his ambition to reach the one million nominations mark, McKesson UK CEO Toby Anderson said: "It's fantastic to have 500,000 patients now using LloydsDirect to order medicines directly to their front door, or to order through LloydsDirect to collect in a LloydsPharmacy.

"LloydsDirect also acts as a support mechanism for our network of community pharmacies. Creating a more sustainable future for the sector involves us working smarter, and that means digitising more of our dispensing.

"If pharmacy is to gain the time it needs to deliver more face-to-face services and care, that better supports the NHS, utilising digital technology is a big part of the solution."
Record my learning outcomes