Alliance & Alloga deliver 24m vaccine doses
Business
Alliance & Alloga deliver 24m vaccine doses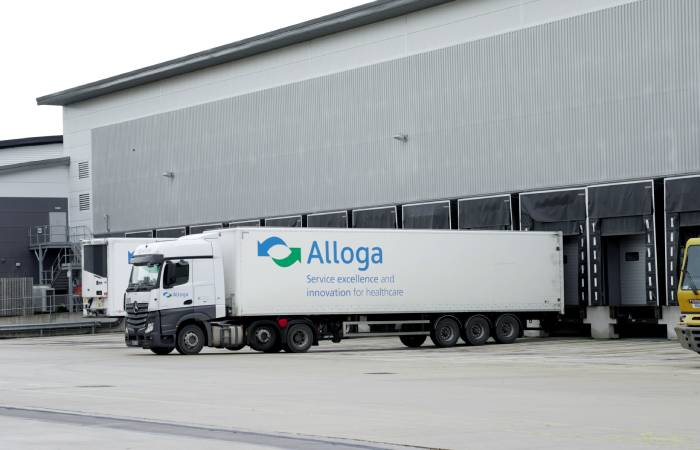 Medicines wholesaler Alliance Healthcare's logistics subsidiary Alloga UK has delivered 24.6 million doses of coronavirus vaccine since December 2020, it has been announced.
The companies' teams have delivered vaccines to approximately 1,490 sites of care, including hospitals, major vaccination centres, care homes and prisons since December, with deliveries taking place up to seven days a week.
Vaccines were distributed by Alloga to approximately half of England, in an initiative that required an area of the Alloga facility to cordoned off and privatised to keep the operation classified.
The site was also visited numerous times by Government appointed security agencies to ensure safety and security of the vaccines' storage.
Alliance Healthcare managing director Julian Mount said: "I am so proud that our business and our colleagues are playing such a key part in the lifesaving effort of COVID-19 vaccine distribution.
"Team members from multiple departments across the business, have all come together to support this national effort. I want to personally thank each and every one who has been involved. It is a fantastic joint endeavour, and it is just one more example of how Alliance Healthcare and Alloga are working together to support the NHS and patients across the UK."
Alloga UK manging director Chris Williams commented: "Alloga UK is delighted to be playing a key part in the distribution of COVID-19 vaccines across England. Our unrivalled experience in vaccine distribution has informed our approach and allowed us to work at pace with NHSE in designing and implementing this very complex supply chain within such a short period of time.
"This implementation has been far from easy, but our professional teams coupled with a can-do mentality has allowed us to overcome many logistics challenges and implement an excellent solution. The teams across NHSE, Alloga UK and Alliance Healthcare UK should be justifiably proud of their collective achievement."
Record my learning outcomes