NPA funding petition nears 90k signatures after protests
Business
NPA funding petition nears 90k signatures after protests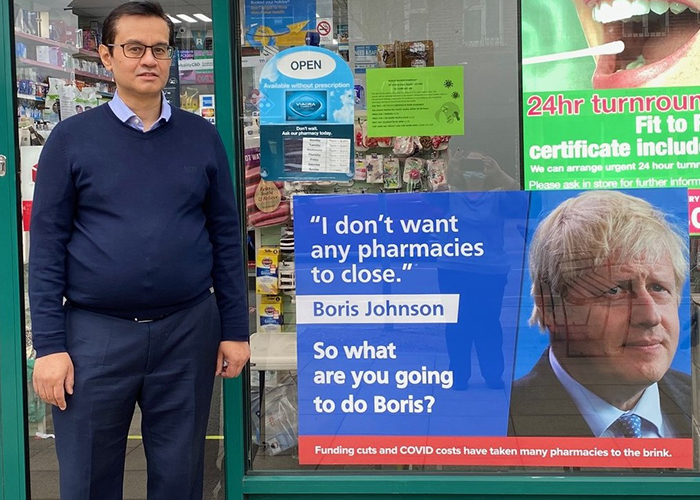 Just over 89,000 people have signed a National Pharmacy Association petition calling on the Government to reimburse pharmacies' Covid-related expenses, with thousands signing in the wake of protests in chancellor Rishi Sunak's constituency.
The NPA says its petition is now up to 89,000 signatures, up from around 50,000 three weeks ago when some of its member pharmacies staged protests in the constituencies of Government ministers including the chancellor and prime minister.
NPA chair Andrew Lane said: "Recent campaigning by NPA members in key constituencies has given fresh impetus to the petition. Patients and citizens are taking the opportunity to have their say on a matter of great significance to their daily lives – the viability of their local pharmacies and the future of vital NHS services."
Meanwhile, Community Pharmacy South Central, the local pharmaceutical committee covering Hampshire and the Isle of Wight, has taken to the airwaves to raise the profile of community pharmacy and ask listeners to support a local petition highlighting the sector's current financial plight.
The CPCS campaign runs across the south of the country on Smooth Radio with support on social media, until the end of April.
Its petition is addressed to health secretary Matt Hancock and titled "Save your community pharmacy from closure". As of today, the petition had attracted 360 signatures.
Record my learning outcomes