LloydsPharmacy launches two Covid vaccination sites
Business
LloydsPharmacy launches two Covid vaccination sites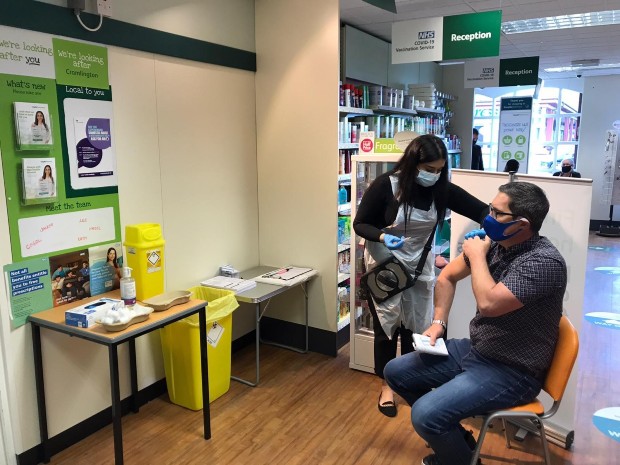 LloydsPharmacy started running two Covid vaccination sites yesterday (Monday March 22).
The multiple said pharmacists at branches in Carterton and Cramlington will deliver the required minimum of 400 doses of the AstraZeneca vaccine each week.
Vaccinations are being provided by appointment only "to priority group patients in a consultation room at Carterton and a special pod at Cramlington".
Appointments must be made through the NHS booking system, the multiple explained, adding that both sites are booked up for the first two weeks.
"Throughout this pandemic pharmacy teams have demonstrated what an asset they are to the healthcare system in this country. Our LloydsPharmacy colleagues, like so many others, have been ready and willing to support this monumental programme from the start so today marks a real milestone for everyone involved," said Anna Ruthven, head of services at Lloyds parent company McKesson UK.
"It has been a massive team effort to mobilise these new sites in a very short space of time, but we're all so proud to be helping local communities get this important vaccine. Community is at the heart of what we do, and we hope that delivering the vaccine within a local and trusted healthcare setting will help even more people come forward to get the jab when they are asked to."
Karen Bailey, the site manager at LloydsPharmacy Carterton, said: "It's such a privilege to be contributing to the national effort and to be a part of the solution to this pandemic. Our pharmacy is embedded in the local community and having a familiar face to administer the vaccine will make a big difference to patients who are perhaps nervous about travelling to larger vaccination sites that they've not been to before.
"It's been a busy couple of weeks getting the pharmacy ready for the launch but the whole team is excited to be one of the first LloydsPharmacy teams involved. The light at the end of the tunnel is getting closer and we're so proud to be helping protect people from this virus so we can all get back to seeing the people we love and doing the things we miss the most."
In January McKesson UK launched a Covid vaccine site in London at John Bell & Croyden.
Record my learning outcomes