Pharmacy mole scanning services 'relieve GP pressure'
Business
Pharmacy mole scanning services 'relieve GP pressure'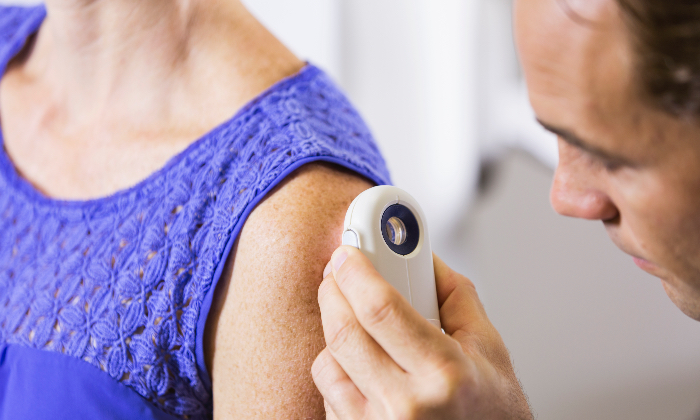 Community pharmacy mole scanning services can help identify cases of melanoma and relieve pressure on other parts of the health service such as GPs, Boots has said in the wake of a new study.
The study, published in the Journal of Pharmacy, looked at Boots UK's mole scanning service, which costs £35 for an initial scan. Almost 10,000 moles were scanned during the study, with 88 per cent requiring no follow-up. Of those referred for a follow-up, one per cent received a diagnosis of melanoma.
Boots chief pharmacist Marc Donovan commented: "During the COVID-19 pandemic, many people might have delayed seeking their GP's advice, which makes services like this even more important. This service offers customers increased accessibility and convenience, particularly when early detection and intervention is critical."
David Wright, professor of pharmacy practice at the University of East Anglia, and co-author of the paper, said: "This evaluation shows again the contribution that community pharmacy can make to the health of the nation. Mole screening services of this nature enable potentially serious conditions to be detected much earlier and relieves pressure on GPs by providing an alternative screening route. The research question arising from this is whether this provides a cost-effective alternative which could be funded by the NHS."
Mette Valeur, managing director of ScreenCancer and co-author of the paper, said: "We are pleased to work together with Boots in offering an easy access teledermatology service to customers with skin concerns. The quality of the images taken in the pharmacy enables our dermatologists to perform a high-quality assessment that provides the customer with a personalised advice regarding their skin concern.
"The feedback from customers and the sunshine stories they describe, gives the whole ScreenCancer team motivation to keep on the good work of early detection of potential skin cancer."
Record my learning outcomes