Opinion: The multiples are being eaten alive
Business
Opinion: The multiples are being eaten alive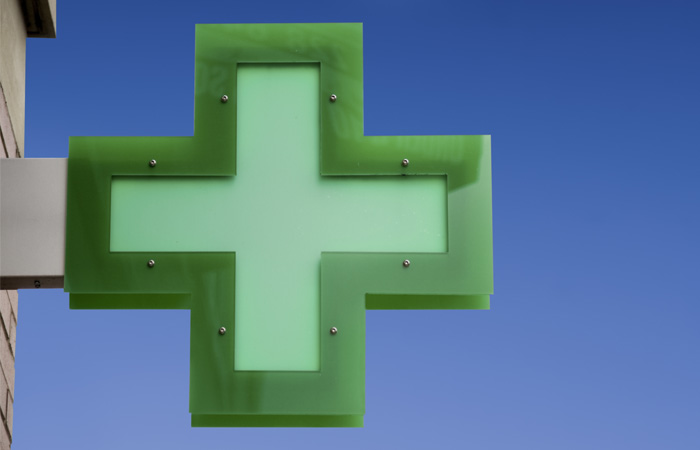 The multiples are looking starved of investment and too big to adapt, argues Alexander Humphries*
"It was the best of times, it was the worst of times," Dickens writes, "it was the age of wisdom, it was the age of foolishness." He also describes a spring of hope and a winter of despair. Despite the howling gale of Covid all around us, as far as I'm concerned it is a time that is full of possibilities…but not for everyone.
It seems to me that it is the large multiples that are being eaten alive: too big to rapidly adapt to the changing environment and needs of patients, and in desperate need of investment. I mentioned a few months back about the appearance of many Boots stores. I've been looking around since to see if the shocking state of the branch that I saw was repeated elsewhere and in any other large multiples. From what I've seen it is replicated everywhere – and in some cases even worse.
Meanwhile, Rowlands has just announced it is cutting back on its opening and staffing hours and Lloyds has signalled it is considering further branch reductions. More store closures are surely ahead for Boots and Well is no doubt looking at its estate as well.
As I see it there are two futures ahead for the pharmacy network – managed decline, or rebirth and reform: a Pharmacy Revolution of our very own. I know where my pharmacy is headed. Vive la révolution! Scary? Yes. Optional? No.
Smart pharmacy operators are looking at how they can adapt their business models to survive. They are sticking in 24-hour collection machines, opening new clinics and trying new things. They are not necessarily sticking to the failed model of NHS commissioning and are looking to fill local gaps in service provision. They are running pharmacist prescribing clinics. They are digitising and innovating.
Dinosaurs
The vertically integrated dinosaurs, meanwhile, are growing hungrier and weaker because their purchase profit game isn't working that well any more. Covid is the meteor that could wipe them out. Would that be a bad thing? Sure it would be a disaster for the many brilliant people who work for these organisations, but the companies themselves seem to regard them as little more than human hardware to move products around.
The greasy pole of internal management at any multiple seems to breed a certain type of character who can be aggressive, arrogant and frankly 'pharmacy-ignorant' in their pursuit of self-advancement.
Other countries do just fine without massive pharmacy chains. In France pharmacies are owned and operated largely by owner pharmacists, with a limit on the number that they can own. Would that be such a bad thing? It might even mean more accountability and better local relationships with GPs and commissioners.
Other countries do just fine without massive pharmacy chains
We are roundly dismissed as sandwich sellers, profiteers or retailers by a certain breed of Oxbridge educated white civil servants, who seem to inhabit the Treasury, NHS England or Department of Health. Perhaps a bonfire of the corporate toxicity of the multiples might help to reset this snobbish viewpoint.
Admittedly this is not in keeping with the NHS's preferred direction of travel towards large-scale automated providers, but perhaps that is a reaction to the behaviour of the corporate giants. Independents are often seen as the acceptable face of the profession towards the NHS and to the public – why do the large multiples think they always know best? And let's not forget the conflict of interest between wholesaling and trying to drive down the cost of medicines for the NHS...
Sea change
I would like to think that the sea change has already arrived. For a lot of the public their pharmacy has been an essential part of life in 2020. Some have decided that they want to go for a faceless distance selling solution, but from my experience they always come back in the end.
While Pharmacy2U may currently be emboldened, eventually the reality of postal delays, distant customer services and a lack of face-to-face care will mean that its numbers, while impressive at face value, hide the true picture of people trying a service and switching back to a better one with clear regularity.
So it's Liberté, égalité, fraternité, my pharmacy brothers and sisters. Off with their heads! Here's to a brighter future, if we want it.
Oh, and finally, before I forget – happy 25th Pharmacy Magazine!
*Alexander Humphries is the pen name of a practising community pharmacist. The views in this article are not necessarily those of Pharmacy Magazine. Are you optimistic about the future for independents? Email PM@1530.com
Record my learning outcomes