Lloyds to close more stores as online business booms
Business
Lloyds to close more stores as online business booms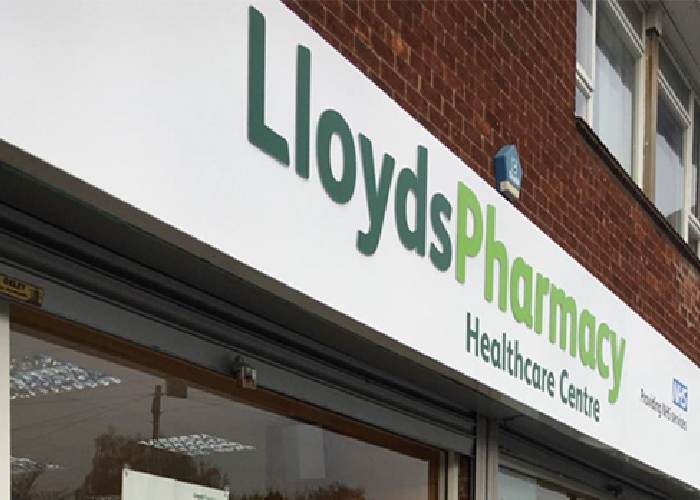 A "small number" of LloydsPharmacy stores may soon be closed due to the financial impact Covid-19 is having on the business, while its online pharmacy Echo continues to grow rapidly.
Parent company McKesson said in an August 3 call with shareholders that after a "very difficult quarter" that hit its UK business particularly hard further efficiencies would need to be made.
The call was held to discuss the company's performance in the first financial quarter of 2020-21, a period in which revenues were down by five per cent compared to the same period last year.
While McKesson CEO Brian Tyler said the company as a whole was beginning to recover after a challenging April and May, investors heard that the pandemic has had a "greater impact on our UK operations than the rest of our European operations".
'Small number' of closures
LloydsPharmacy recently announced a major restructuring which could involve job losses, with a consultation currently underway on the proposals. The consultation began on July 20 and must by law last a minimum of 30 or 45 days depending on how many job losses are expected.
Chief financial officer Britt Vitalone said these "restructuring actions" would "better position the business for future profitability," adding that the company would be looking at "further rationalisation of our footprint in the UK".
A McKesson UK spokesperson said the company was "proposing to close" a "small number" of pharmacies that "are no longer commercially viable for us to operate," adding that it would seek to redeploy staff to other Lloyds stores wherever possible.
'Patients moving to digital'
The announcement of more closures at LloydsPharmacy, which has shut over 200 stores since 2017, comes as demand for its online repeat prescription service continues to see rapid growth.
Mr Vitalone said in the investors' call last week: "Revenues from our Echo business grew over 300 per cent from pre-pandemic levels and continue on a strong growth trajectory."
The pandemic has presented an "opportunity to accelerate our transition to digital," Mr Vitalone said, adding that the company was investing in capitalising on the "movement of patients to a digital environment".
Record my learning outcomes