PSNC to explore Covid-19 antibody testing in pharmacies
Analysis
PSNC to explore Covid-19 antibody testing in pharmacies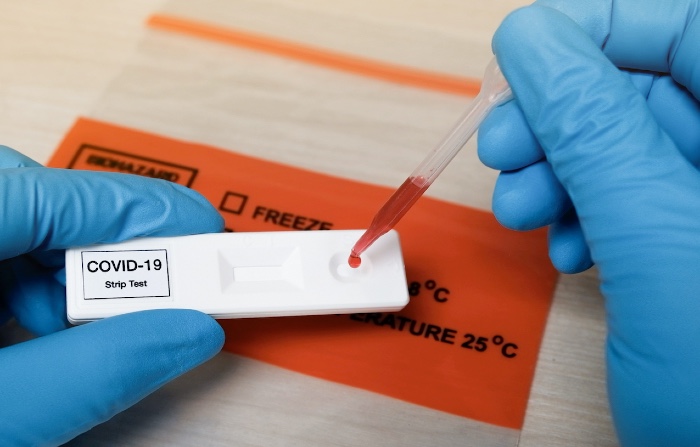 By Neil Trainis
The Pharmaceutical Services Negotiating Committee has said it will explore with NHS England and the Government the possibility that community pharmacies could carry out coronavirus antibody testing following the emergence of a new test said to provide 100 per cent accurate results.
The serology test, which has been manufactured by the Swiss company Roche, is said to accurately determine if someone has had Covid-19 and has developed antibodies and possible immunity from the virus. It was described by Public Health England (PHE) as a "very positive development."
It remains unclear how much protection antibodies offer against contracting coronavirus in the future, or for how long individuals may be protected. However, Roche's test has been hailed as a breakthrough in understanding the prevalence of Covid-19 in the community and informing public health strategy in the coming months.
Pharmacies 'could be the key'
When asked if PSNC will push the government to fund community pharmacies to carry out antibody testing in local populations, Alastair Buxton, its director of NHS services, told Independent Community Pharmacist: "PSNC remains in regular dialogue with NHS England and Improvement who we expect will be involved in planning any wider roll-out of antibody testing.
"Whilst testing may be organised at a national level with delivery direct to patients' homes, community pharmacies could offer a safe and convenient location for local communities and patients to access antibody tests from.
"We will be exploring that, along with other possible options for the development of pharmacy services throughout the pandemic, over the coming weeks.
"As we have done throughout this pandemic, we will be continuing to press both NHSE&I and government about the need to fairly fund community pharmacies for those services and to cover their rising costs."
Writing in the Sunday Express at the weekend, National Pharmacy Association (NPA) chairman Andrew Lane said "local pharmacies could be the key to unlocking mass testing and helping to ease Britain back into normal life."
An NPA spokesperson told ICP the organisation was "actively exploring what role pharmacies might have in a mass testing programme and how the NPA would support them."
However, Gino Martini, chief scientist at the Royal Pharmaceutical Society, warned the demands on pharmacies meant "taking on the additional workload when teams are already working flat out is not feasible."
He added: "It is vitally important that these tests meet fully approved accuracy standards before a commissioned service is even considered."
Undertake due diligence, says GPhC
A General Pharmaceutical Council spokesperson said pharmacy owners should "undertake due diligence" to ensure any testing kits are "fit for purpose" and meet Medicines and Healthcare product Regulatory Agency standards.
The spokesperson also said pharmacy owners should consider guidance from PHE and the RPS.
A Department of Health and Social Care spokesperson said: "We are delighted that devices are progressing through validation and are actively working on our plans for rolling out antibody testing and will make announcements in due course."