Parents happy with pharmacy for childhood vaccinations
Analysis
Parents happy with pharmacy for childhood vaccinations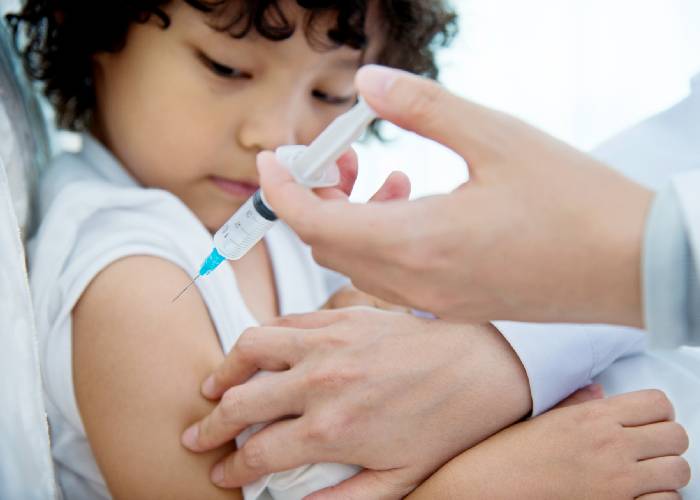 Parents' willingness to vaccinate children has been boosted by the Covid-19 pandemic, a survey from GlaxoSmithKline reveals, while approaching half of those questioned (44 per cent) said they would be happy to visit their local pharmacy for vaccination services.
However, despite this, safety fears mean that just 27 per cent of parents currently feel comfortable taking their child to a medical centre for vaccination – down from 91 per cent before the pandemic.
The survey found people highly in favour of vaccines overall, with 93 per cent of parents happy for their children to be vaccinated, and 29 per cent more likely now than before the pandemic to take up vaccinations for their children or themselves.
However, of the 22 per cent of respondents whose child had a vaccination appointment scheduled during lockdown, 22 per cent said their appointment had been postponed and 23 per cent had chosen not to go because of the pandemic.

Of the 73 per cent of parents who said they would be happy for their child to be vaccinated during lockdown, many were open to taking their children to locations other than their GP practice, if they were available. As well as pharmacies, the most popular alternatives were a nurse home visit (55 per cent), a drive-through facility (50 per cent) or a mobile medical centre (46 per cent).
The survey also found that 81 per cent of the respondents trusted the NHS as a source of information about vaccines either completely or to a great extent. Health professionals were the second most trusted source of information at 78 per cent. Celebrities were the least trusted, with only 3 per cent of respondents saying they trusted them completely or to a great extent.
Dr Philip Cruz, UK vaccines medical director, GSK, said: "Parents are confident about the value of vaccines but there's anxiety about attending medical facilities during the pandemic. It could also be interesting to continue to explore innovative and untraditional locations for vaccine delivery. Now is not the time for children to miss scheduled immunisations."
A new resource is available from the International Pharmaceutical Federation (FIP) to help pharmacists expand their role in immunisation. The resource, Give it a Shot: Expanding Immunisation Coverage through Pharmacists, offers practical guidance on implementing a vaccination service and sets out the roles and technical requirements for pharmacy-based vaccine-related services.