Community pharmacies more likely to fail GPhC inspections
Analysis
Community pharmacies more likely to fail GPhC inspections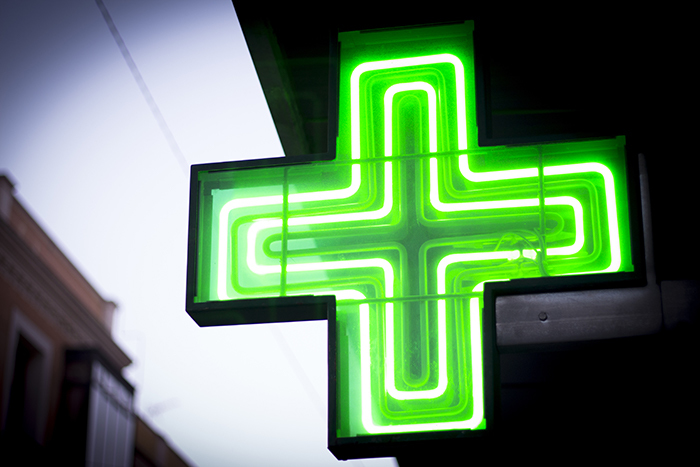 Community pharmacies are more likely to fail a GPhC inspection than a hospital pharmacy – but also account for all pharmacies rated excellent in recent years, the regulator revealed yesterday as it began publishing inspection reports on a dedicated website.
An independent analysis of 14,650 inspection reports found that between November 2013 and August 2018, 15 per cent of community pharmacies that were inspected either did not meet all of the regulator's standards or received a satisfactory rating along with an action plan to improve their performance. This compared to four per cent of hospital pharmacies.
Of the pharmacies included in the analysis, 97.5 were community pharmacies, with the rest being in the hospital (2.4 per cent) or prison (0.2 per cent) sectors.
Poor ratings were over twice as common in pharmacies that underwent an unannounced inspection, with 27 per cent of these inspections resulting in a poor rating or improvement plan, compared to 12.8 per cent of inspections where prior notice was given.
Hospital pharmacies fare better
The GPhC said pharmacies with characteristics like being in a hospital, being part of a larger chain or being in a rural location were "more commonly rated as good".
Meanwhile, community pharmacies, "particularly single independent pharmacies or ones that were part of a small chain [of two to five branches]," fared less well.
Despite these trends, the GPhC noted that each of the six pharmacies to receive an excellent rating was in the community sector, and that four of the six were either single independents or part of a smaller chain. The GPhC said that while the low numbers meant this was not statistically significant, it "indicates that smaller community pharmacies are also able to demonstrate excellent performance".
"Vast majority" pass inspections
The GPhC said the "vast majority" (85.2 per cent) of pharmacies had met all of its standards for registered pharmacies. Poor ratings were given to 3.6 per cent of inspected pharmacies, while 11.2 per cent received a satisfactory rating with an action plan.
The independent analysis found that of the standards set by the GPhC, those relating to governance had the most significant bearing on overall performance. Meeting these standards was predictive of passing an inspection, while failure to meet them was correlated with receiving a 'poor' or 'satisfactory with action plan' rating.
Standards relating to service delivery also had strong overall impact, while those relating to staff were drivers in good overall performance.
The GPhC also spoke of a number of "emergent themes" that appeared to affect overall performance. These included a "proactive approach", efficient processes and responsiveness.
RPS: Pharmacists under "enormous pressure"
Royal Pharmaceutical Society president Sandra Gidley commented: "The impact of good governance and systems on effective service provision couldn't be clearer from this report."
Ms Gidley spoke of pharmacists working under "enormous pressure" who encounter "systems failures" and "end up taking personal responsibility for things beyond their control".
Jasmine Shah, head of services at the National Pharmacy Association said: "It's encouraging that nine in 10 pharmacies met all the standards set by the regulator. Most of the pharmacies rated excellent are independent pharmacies, which indicates that independents are prepared to go the extra mile to provide great service to their patients."