Test & trace: Pharmacy teams 'exempt if PPE worn'
Analysis
Test & trace: Pharmacy teams 'exempt if PPE worn'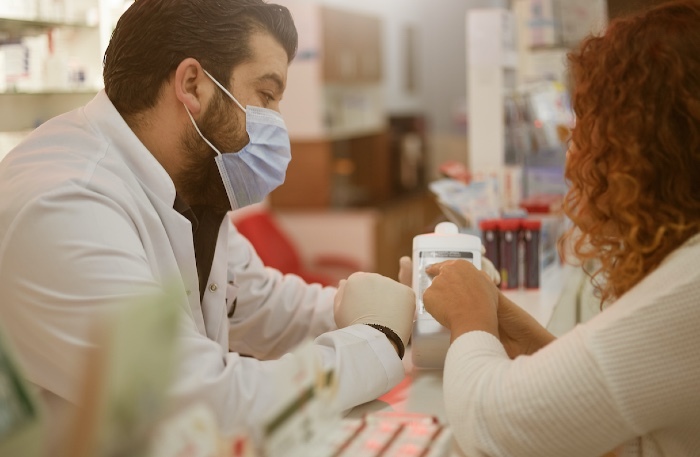 By Neil Trainis
The Department of Health and Social Care (DHSC) has indicated that no member of the pharmacy team would need to self-isolate for 14 days if it is established they were wearing personal protective equipment at the time they came into contact with someone infected with coronavirus.
In what appears to be a shift in its test and trace policy, which outlined that anyone told they have been in contact with someone with the virus must self-isolate for a fortnight, the DHSC said self-isolation guidelines only apply to someone who was not wearing PPE at the time of contact.
A DHSC spokesperson told Independent Community Pharmacist: "The only people who would need to self-isolate would be those who have been in close contact with a confirmed Covid-19 and weren't wearing PPE. This would be determined by the local health protection teams when contact tracing."
Concerns have been raised within the pharmacy profession that test and trace may force not only individual members of pharmacy teams but whole teams to self-isolate where an infection is confirmed, potentially causing pharmacies to close for two weeks.
The latest update from the department may address these concerns but it remains to be seen how it will be reconciled with Public Health England PPE guidance which states there is no need for PPE in pharmacies where 2 metre social distancing can be maintained between staff and patients.
RPS: 'Pharmacies need PPE access'
Royal Pharmaceutical Society (RPS) president Sandra Gidley and English Pharmacy Board chair Claire Anderson wrote to pharmacy minister Jo Churchill yesterday to ask for urgent clarification on how pharmacy teams will be impacted by the scheme.
Ms Gidley and Ms Anderson also asked Ms Churchill for assurances that pharmacists "and all health professionals" are given "equal access" to the DHSC's PPE portal.
GP surgeries and care homes in England have been able to order PPE for free from the portal but the DHSC reportedly said pharmacies needed to go through their wholesalers to get hold of the equipment.
"The (DHSC) announcement on May 26 mentioned GP practices and small care homes "during this phase of the roll-out" but did not include pharmacy or wider primary care," Gidley and Anderson said in their letter.
"We would welcome confirmation that pharmacists and all health professionals in primary care will have equal access to the PPE portal. Can you confirm the date that pharmacists will be able to access the scheme?"
Antibody test rollout needed
They also asked Ms Churchill for assurances that antibody tests will be available to all pharmacy team members "as quickly as possible."
"While it has been reported that community pharmacy teams will be able to access the antibody testing programme, a letter from the NHS on 25 May notes that 'each NHS region is coordinating its own specific arrangements to roll out antibody testing to NHS staff,'" they wrote
"It adds that further scientific guidance and decisions from DHSC are awaited as to whether staff will be tested once or repeatedly. We would welcome further detail on this phased approach, confirmation that all staff in pharmacy teams who want an antibody test will be offered one, and assurance that you would seek this to be made available to all health and care staff as quickly as possible."
Sponsored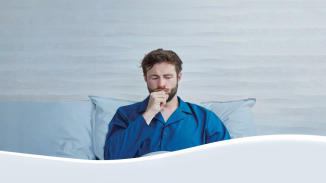 OTC
Discover how aromatic rubs can play a key role in customers' fight against symptoms of colds and congestion
Record my learning outcomes