"A curate's egg" - responses to funding deal come in
Analysis
"A curate's egg" - responses to funding deal come in
The announcement yesterday (July 22) that the new Community Pharmacy Contractual Framework (CPCF) would give England's community pharmacy sector a five-year funding deal for the first time has been met with a range of responses.
 
Pharmacy bodies, contractor representatives and companies have broadly welcomed the move to a more clinical role for pharmacists, with hepatitis C screening and detecting undiagnosed hypertension and atrial fibrillation among the services and pilots outlined in the new CPCF.
However, many have voiced concern over the prospect of flat funding for the next five years (PSNC secured a commitment from the Government to keep funding at current levels of £2.592bn per year until 2024).
CCA: "We are encouraged"
Malcolm Harrison, chief executive of the Company Chemists' Association (CCA), said: "The CCA is supportive of a five-year settlement for community pharmacy. While we recognise that a further five years of flat funding will present significant challenges to what is already a financially strained sector, we are encouraged by the direction of travel set out by the agreement. "
"The CCA and its members have been calling for a more clinically focused contract framework in recent years. We hope that the Community Pharmacist Consultation Service will allow community pharmacists and their teams to continue to refocus the sector on the delivery of care."
"There is much still to be agreed within this settlement," Mr Harrison noted.
McKesson: Flat funding "limits investment potential"
McKesson UK, owner of the Lloydspharmacy chain, said that while the funding settlement provided "much needed long-term certainty" which would enable it and the sector to make a greater contribution towards the aims of the NHS Long-Term Plan, "external pressures" felt by the sector, such as high business rates and property rental price increases, meant that the commitment to flat funding would "limit the sector's potential for investment and innovation." 
The company said it planned to develop "innovative new technologies including digital services, to build on wider opportunities", expand its digital offer, develop new channels to improve patient access to services, and continue to expand its automated dispensing systems to "help unlock capacity allowing pharmacists to spend more time with patients". 
NPA: £2.59bn "a floor not a ceiling"
Mark Lyonette, chief executive at the NPA echoed these concerns, saying that while the organisation supported the emphasis on clinical services and the "recognition that pharmacies can play a significantly greater role in urgent care and public health", static funding meant it would be "very difficult" to deliver "the transformational improvements we all want to see". 
Mr Lyonette said that the Government must be prepared to direct more money into community pharmacy if it became clear that funding was insufficient to maintain current core services and invest in positive new developments like the Community Pharmacist Consultation Service.
"We note the proposed annual review each October. To ensure the service levels required for patients, we suspect the £2.59bn needs to be a floor not a ceiling," he said.
RPS: "Engage with new NHS structures"
Claire Anderson, chair of Royal Pharmaceutical Society (RPS) in England said that the "shift to a major clinical future" was encouraging and chimed with the Society's long-stated ambitions, and spoke positively of the "innovative and new services" that were being launched.
She said that while the five-year settlement offered "some certainty for contractors who want to plan for the future," with flat funding against backdrop of rising costs "the sector will no doubt be keenly watching how further details on services and payments are negotiated each year."
Ms Anderson said it was vital that pharmacists in all settings, including within Primary Care Networks, were enabled to help people get the most from their medicines, and for pharmacy leaders to engage with new NHS structures to "co-create the design and delivery of local services".
Phoenix: A "curate's egg"
Steve Anderson, group managing director of healthcare company Phoenix UK, welcomed the "general direction of travel set out in the framework" but added that it was "a bit of a curate's egg with funding cuts and future funding uncertainties".
 
He said that while the sector knew that MUR and Establishment Payment funding streams would dry up, there was not yet "sufficient clarity about how funding will be redistributed for proposed new services".
Due to rising costs such as inflation, the funding arrangement would be "in practice a funding cut in real terms," Mr Anderson said.
Sponsored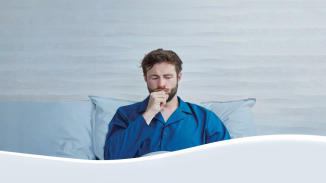 OTC
Discover how aromatic rubs can play a key role in customers' fight against symptoms of colds and congestion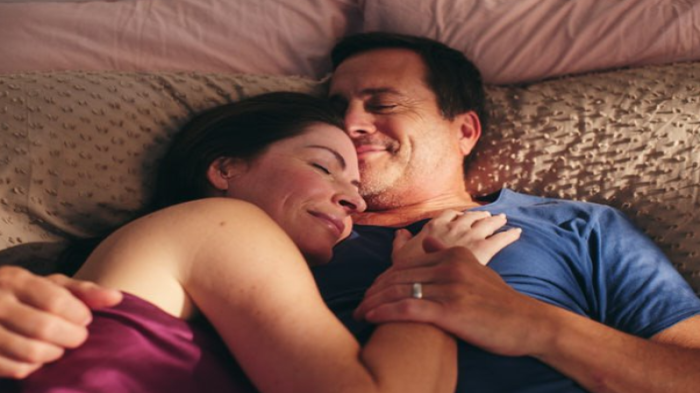 OTC
This training video will support your conversations around treatment goals for EP products so you can help meet your customers' needs
Record my learning outcomes