MP highlights Pharmacy Magazine shortages campaign
Analysis
MP highlights Pharmacy Magazine shortages campaign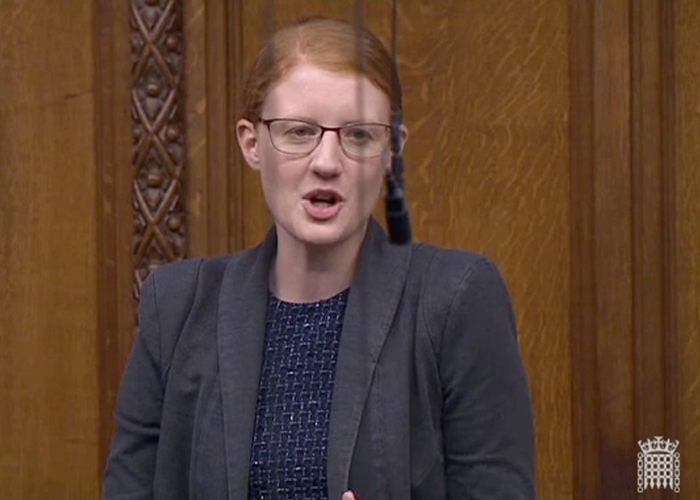 Labour MP Holly Lynch urged the pharmacy minister to "get a grip" on the problem of medicine shortages in a parliamentary debate this week, bringing a recent Pharmacy Magazine poster campaign to the minister's attention.
Ms Lynch, who brought the October 2 debate on the role of community pharmacy, spoke of the growing problem of medicines shortages and of the financial pressures the sector has faced in recent years.
"Pharmacies have no ability to absorb the costly hours spent sourcing drugs or speaking to GPs about possible alternatives," she said, citing a case in Bristol where EpiPen users "are now being told to use their old EpiPens up to four months after the expiry date".
Of Pharmacy Magazine's campaign, she said "we very much hear those concerns and we are here to ask the minister to get a grip on this problem."
"Massive" cash flow problems
Ms Lynch said that while Brexit was "inevitably a factor that will play out over the coming weeks and months," the causes of shortages are numerous and complex. Global market forces are a factor, she said, as is the "manipulation of the markets by some wholesalers to deliberately push up prices".
She spoke of the "massive" cash flow issues shortages create, commenting that pharmacists "are not always reimbursed what they have paid out for drugs, particularly drugs that are in short supply".
Of naproxen, she said "one of my local pharmacies tells me that earlier this year the cost of a box shot up from about 26p to about £15".
Former Lib Dem leader Tim Farron told of a pharmacist in his constituency who had "received in one single month £5,000 less in NHS payments than they had to pay out in wholesale drug payments".
Cuts a "near fatal blow"
Ms Lynch told MPs that cuts of over £5bn to the sector's annual funding envelope had dealt a "near fatal blow to the service nationwide" and that the promise of flat funding under the new contractual framework would "see pharmacies unable to meet costs".
She warned that while the framework's emphasis on community pharmacies playing a greater role was "very welcome," pharmacies that are forced to close "can deliver diddly-squat".
Pharmacy minister Jo Churchill responded that while the contractual framework has been "criticised as flat… [it is] the beginning of a programme to transform the sector".
"A pharmacy is a private business and reimbursement is not pharmacies' only form of income," she said.
The DHSC's consultation into drug tariff reforms promised to deliver a "fairer system for reimbursement" in the absence of global sum increases, Ms Churchill said, adding that the Government was exploring additional income streams such as a "broader vaccine programme".