In Conversation With.... Harry McQuillan of CPS
Analysis
In Conversation With.... Harry McQuillan of CPS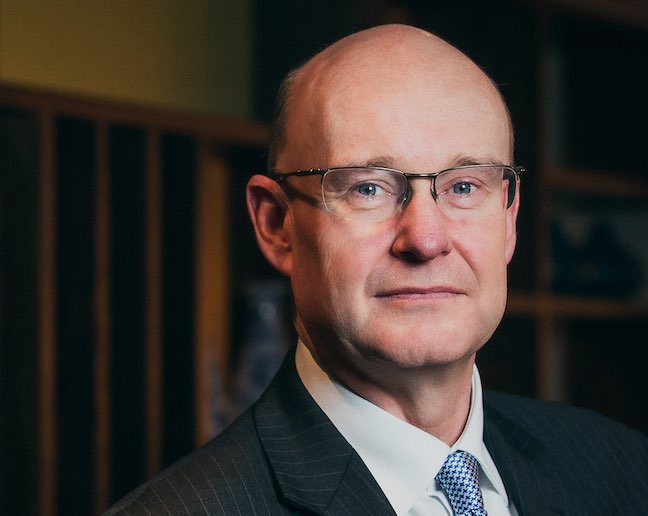 By Richard Thomas.
It's the conundrum that perplexes many pharmacists. What's the secret of a constructive relationship between community pharmacy and Government?
"It comes down to establishing stable relationships," according to Harry McQuillan, chief executive of Community Pharmacy Scotland (CPW).
Speaking on Pharmacy Magazine's In Conversation With podcast, Mr McQuillan tells editor Richard Thomas that the negotiator is in a fortunate position in that it speaks regularly every three weeks to the Scottish Government cabinet secretary for health, Jeane Freeman MSP. "It gives us an opportunity to propose solutions in that particular environment by speaking directly to Government," he explains.
The negotiator is also in almost daily contact with civil service officials, "who have been tremendous during the pandemic," he says.
"It might be glib to say but it's a partnership, I really believe it. One of the civil servants we deal with calls it 'team pharmacy'. Isn't that a lovely phrase to use between a negotiating body and a team of civil servants and the Scottish Government? This coherent, cohesive way of working really does help but importantly it is underpinned by the network's ability to deliver what the Government has asked," he says.
Mr McQuillan says pharmacy teams in Scotland are coping well with the pandemic and are still busy but admits that an element of fatigue is creeping in. People are tired and "scunnered", meaning fed up, he says. But the positive way in which the public has responded to community pharmacy's efforts during the Covid crisis is keeping teams going.
Staged approach
On Covid vaccination administration by community pharmacy, he says that Scotland is taking a "staged approach" that doesn't involve most of the network as the default delivery channel in these early stages of the rollout.
"At the moment the rate limiting step isn't the number of vaccinators, it is the amount of vaccine. If the network was involved at this time, the logistics of getting the vaccine out to everyone would become much more complex and put pressure on the system in a situation where we want to minimise wastage.
"Pharmacy's role at this stage of the vaccination programme is to make sure that people stay well at home and that medicines supply is well managed, and keeping patients with long-term conditions stable and out of hospital.
"When the vaccine is more readily available in greater quantities, we can definitely see a role for the network. For us it's about plugging into the programme at the right time to maximise the value of the network. The first minister and cabinet secretary for health are keen for us to be involved, but for now there's plenty of work for pharmacy to do."
In a wide-ranging conversation, Mr McQuillan also talks about the groundbreaking NHS Pharmacy First service and how independent prescribing is re-engineering the clinical role of community pharmacy in Scotland.
It comes down to establishing stable relationships
Record my learning outcomes