Regulators issue principles for online prescribing
Profession
Regulators issue principles for online prescribing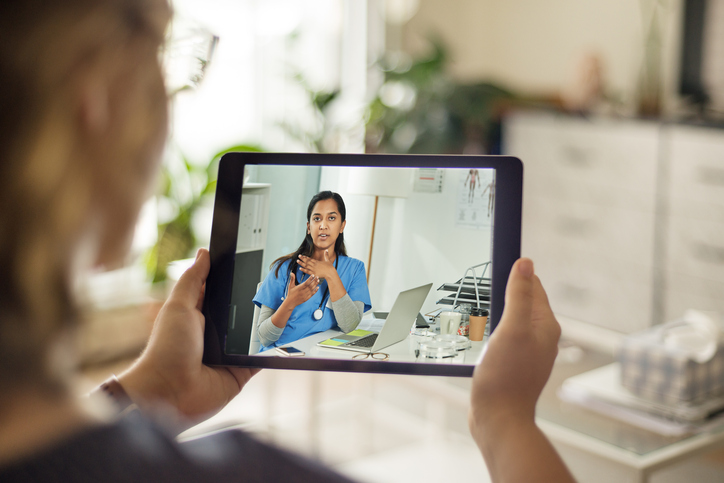 Principles for good practice in remote consultations and prescribing have been issued by healthcare organisations and regulators, including the General Pharmaceutical Council (GPhC), to help protect patients when they are accessing medication online or over the phone.
The jointly-agreed High level principles for good practice in remote consultations and prescribing set out the good practice expected of healthcare professionals when prescribing medication online. The ten principles include that healthcare professionals are expected to:
Understand how to identify vulnerable patients and take appropriate steps to protect them
Carry out clinical assessments and medical record checks to ensure medication is safe and appropriate
Raise concerns when adequate patient safeguards aren't in place.
The principles will apply to all healthcare professionals involved in providing consultations and medication to patients remotely, including doctors, nurses, pharmacists, dentists and opticians.
The publication follows a joint statement in September by healthcare regulators, which included a commitment to work together to develop shared principles on remote consultations and prescribing.
Duncan Rudkin, chief executive of the GPhC, said: "Online healthcare services can be convenient and helpful, but they also have to be provided safely so people only receive medicines that are clinically appropriate for them. There are particular risks with prescribing medicines online that have to be effectively managed by the prescriber.
"These new principles make clear what all health professionals, including pharmacists, are expected to do when prescribing online. They reflect what we say in our standards and our new guidance for pharmacist prescribers, which we will be publishing in the coming weeks."
In addition to the GPhC the principles have been agreed by: Academy of Medical Royal Colleges, Care Quality Commission, Faculty of Pain Medicine, General Dental Council, General Medical Council, General Optical Council, Healthcare Improvement Scotland, Healthcare Inspectorate Wales, Nursing and Midwifery Council, Pharmaceutical Society of Northern Ireland, Royal Pharmaceutical Society, Regulation and Quality Improvement Authority.