PSNC to assess contractor support through independent review
Profession
PSNC to assess contractor support through independent review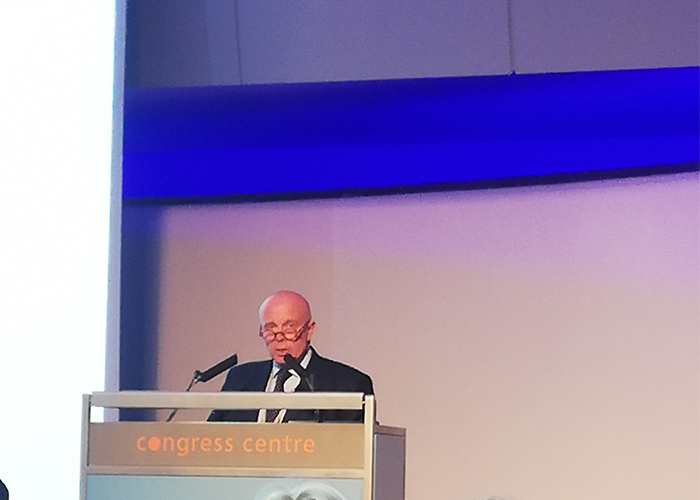 The sector's negotiator plans to commission an independent review to determine how effectively it and the local pharmaceutical committee network are delivering for contractors, PSNC chief Simon Dukes has told an audience of LPC leads.
Addressing the annual LPC conference in London on Wednesday September 25, Mr Dukes said "PSNC and LPC chiefs are all in this together," adding: "If we are asking contractors to change to deliver the contractual framework… we need to change too in order to support them better."
Mr Dukes said he recognised that many contractors had made difficult financial decisions in recent years, and that PSNC had also made efficiencies such as redundancies and closing an office in north London. However, these changes were "not enough" he told the audience.
He said "an independent review of what we're doing" – an idea he said was supported by the PSNC committee – would help the organisation understand "whether we need to change too in order to support [contractors] better" and assess whether PSNC and LPCs are "using our collective resources in the most effective way".
The review would need to be "transparent… inclusive… efficient and swift," Mr Dukes said, adding that "we cannot and must not stop the day job" while it is ongoing. The review process began with a short initial survey of conference delegates.
'Paradoxical' concerns around resources
Referring to "real and growing concern" around workload, Mr Dukes spoke of a number of "paradoxes" facing the sector. LPCs are "gearing up to do more and more for your contractors" in order to "guide them through the complexities of the community pharmacy contractual framework," he said, but are doing so against a backdrop of PSNC lacking the resources to provide LPCs with the support they want.
Increasing the resources available to PSNC and LPCs "would require contractors to pay more – and this is at a time when we are expecting contractors to use every pound they have to invest in their businesses to carry out the very activities they're determined to do," he said. Some have speculated these remarks could point to potential levy increases.
"I believe we need to see if there are better ways we can provide that support for the contractor base," Mr Dukes commented.
He said PSNC would "continue to fight the corner for our contractors" and would use the annual review process built into the new contractual framework to raise important issues around costs and capacity with the Government.
Pharmacy Network News has asked PSNC what areas the review would touch on and when it might be published.