Mixed response to GP five-year contract from pharmacy profession
Profession
Mixed response to GP five-year contract from pharmacy profession
NHS England's announcement that it plans to recruit over 20,000 pharmacists, paramedics and physiotherapists and link workers by 2023-24 to alleviate GP pressures has had a mixed response from the community pharmacy sector.
Some commentators said it represents an opportunity for the sector, but others warned it was not sufficiently clear on community pharmacy's role and could "intensify" a drift in the profession from community pharmacies to GP surgeries.
NHS England says the recruitment drive, announced with the new GP contract, will see "clinical pharmacists" and other healthcare professionals working in the primary care networks announced last year as part of a multi-billion investment in local health services under the NHS Long Term Plan.
While pharmacists working in primary care networks will not necessarily have to work in GP surgeries or hospitals, they will need to complete an 18-month clinical pharmacy diploma, NHS England has said.
PSNC: Pharmacists must engage proactively with local care agenda
Pharmaceutical Services Negotiating Committee chief executive Simon Dukes said the announcement gives a "very clear indication of the way in which HM Government and NHS England want primary care services to develop in the foreseeable future", specifically plans to create "multi-disciplinary networks which have GPs at their heart".
GPs will "undoubtedly benefit" from the support promised in the package, Mr Dukes said, and "this is exactly the approach that the NHS must now take with community pharmacies" so they can play a greater role in the local health economy.
Mr Dukes urged the community pharmacy sector to "engage proactively" with the emerging primary care networks, saying there was a "unique opportunity" to work closely with GPs and embed themselves within local networks.
"Success will also involve transforming the services that we offer. Community pharmacies will need to be ready for radical changes, such as partnering with other contractors to jointly meet the needs of their local PCN," Mr Dukes said, stressing that LPCs would play an important role in driving change at the local level.
NPA: Community pharmacy needs its own five-year settlement
The National Pharmacy Association said that investment in primary care was welcome, but warned that the focus on upskilling 'clinical pharmacists' would add to difficulties faced by community pharmacy owners – and called for a five-year contract for pharmacists similar to the one announced for GPs.
An NPA spokesperson said the announcement "recognises that pharmacists are an indispensable part of the primary care workforce" and is consistent with the Long Term Plan commitment to make better use of pharmacists.
The NPA will "work with colleagues across the sector to support our members to engage with primary care networks, which are becoming a very significant part of the NHS infrastructure".
However, the news "intensifies the dilemmas faced by community pharmacy owners who invest in training and development only to see people migrate to general practice" – a risk that "must be carefully managed".
"We want to see the clinical potential of all pharmacists liberated, especially those available without appointment at convenient hours, in community pharmacies right across the country," said the NPA. Investment in pharmacy-based support can deliver benefits for many more patients, conveniently and at lower cost than pharmacists deployed in GP surgeries.
As a sector that has "consistently delivered for patients and the NHS", pharmacists deserve their own five-year settlement, the NPA spokesperson said, emphasising that "we need this to be the basis upon which community pharmacy contract negotiations begin."
RPS: Opportunities here – but training "critical"
RPS English Pharmacy Board chair Sandra Gidley said the announcement "provides huge opportunities for pharmacists and is a real recognition of the value that [they] bring to patients and other healthcare professionals".
She commented: "Patient safety is of paramount concern to every pharmacist. Widening opportunities will enable pharmacists to make sure medicines are prescribed and used in the way that delivers the most benefit for patients. This is exactly what RPS has long campaigned for in its work around GP pharmacists and care homes.
"Primary care networks will enable pharmacists providing services for their populations to play an active role in delivering healthcare… It is vital that all pharmacists have the opportunity to get involved with their local PCN."
A workforce strategy that ensures pharmacists from every sector are equipped to meet the health service's requirements is "urgently needed", Ms Gidley said, adding that it is "critical that there are sufficient education and training opportunities to develop the skills needed to face the challenges of the future".
CCA: More clarity on community pharmacy's role needed
Company Chemists' Association chief executive Malcolm Harrison said: "Today's announcement marks a significant change to the way that primary care services will be delivered for patients and the public. We welcome this investment in primary care and the recognition of the pharmacy profession in this new model. We would like to see more clarity on how community pharmacies can engage with a new system that should bring benefits to patients and the public.
"As with all large-scale change, the nature of the implementation of this deal will be critical to its success. We are concerned about the potential impact on the community pharmacy workforce given existing pressures. We hope that this five-year package will be mirrored by a similar long-term funding plan for the community pharmacy sector so that we have the certainty we need to fully play our part in this new system."
Mr Harrison added that he looks forward to working with NHS England's 'Future Clinical Workforce – Pharmacists Working Group' "to ensure that today's announcement is underpinned by a delivery model that supports all parts of the pharmacy system".
This working group, in which other pharmacy bodies such as the RPS are also involved, will feed into NHS Improvement chair Dido Harding's Long Term Plan workforce implementation plan, recommendations from which are expected to be published by the end of March.
NAPC: A "milestone for primary care"
Dr Minesh Patel, chair of the National Association of Primary Care, said: "The five-year deal and this ramping up of investment for primary care marks a milestone for primary care.
"We now have 220 primary care homes across England spearheading the transformation of integrated primary care across England. These established primary care networks, serving 9 million patients, 16 per cent of the population, will now have the means to surge ahead with real momentum – to redesign their services and expand their teams based on their local population health needs.
"Within current resources, primary care homes are already making a real difference to patients – increasing patient satisfaction and reducing pressure on the wider health system, the new money will mean they can go so much further. We look forward to sharing their learning over the coming weeks and months."
Sponsored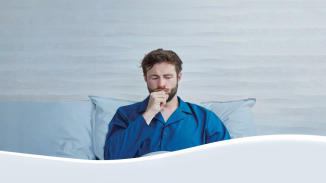 OTC
Discover how aromatic rubs can play a key role in customers' fight against symptoms of colds and congestion
Record my learning outcomes