GPhC publishes new pharmacy guide for patients
Profession
GPhC publishes new pharmacy guide for patients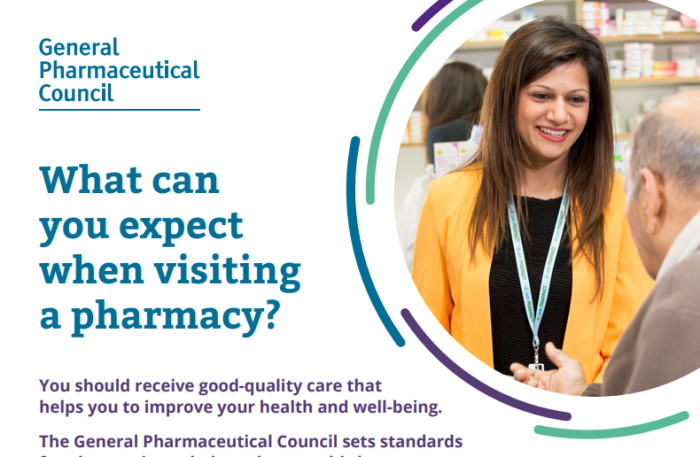 The General Pharmaceutical Council has produced a new online guide for patients and the public which explains what they can expect when visiting a pharmacy.
The guide also explains that the GPhC inspects pharmacies to check if standards are being met and encourages people to visit the new pharmacy inspections publication site to find inspection reports.
The online guide is available to download from the GPhC website and the GPhC is encouraging other organisations, including those that represent patients and the public, to make it available to patients and the public via their websites.
The guide is also available in Welsh.