National bodies come together to save community pharmacy
Profession
National bodies come together to save community pharmacy
Pharmacy bodies in England are to lobby for fair NHS funding for the sector and mobilise public support as the threat of closures looms larger by the day.
The Save Our Pharmacies campaign will highlight both the pressures that pharmacies are under and the huge untapped potential of the sector if appropriate resourcing is made available.
The pharmacy bodies will develop shared resources for effective parliamentary lobbying and mobilising public opinion in the face of chronic underfunding that threatens further pharmacy closures.
They will also demonstrate the value of pharmacy and push for a fully funded Pharmacy First service.
Regular campaign events are expected, with the first likely to run in March.
#saveourpharmacies will be the hashtag for the campaign on social media.


'Fork in the road'

Janet Morrison, PSNC chief executive, said: "We've been telling the Government for some months that they have reached a fork in the road: they can continue to degrade pharmacy funding and let patients suffer the inevitable consequences of a reduction in services and pharmacies; or they can invest in this popular, cost-effective, entrepreneurial sector and empower pharmacies to help to meet the many challenges facing our health service.

"This campaign is a clear warning shot to Government about the path they are currently on, and it will also help to keep patients on our side, which is something contractors have been asking us to help them with."

Mark Lyonette, NPA chief executive, added: "Together we will be cranking up the noise to persuade Government and NHS to make the right choices and back the community pharmacy sector with decent funding.

"Maintaining patient and public support is critical to our campaigning success, so this will be a key focus in the months ahead. Our joint message is very clear: pharmacies can help get the NHS back on its feet, but not while the sector itself is on its knees."

Malcolm Harrison, chief executive of the CCA, said: "The current annual funding shortfall of £67,000 per pharmacy is simply untenable. The Government can no longer turn a blind eye to the sector's broken funding model whilst insisting community pharmacy teams do more and more.

"Unfortunately, patients, especially those in areas of deprivation, are bearing the brunt as pharmacies continue to close. Without immediate investment, pharmacy closures will only accelerate, and primary care access will deteriorate, plunging the NHS into an even deeper crisis.

"The Government has a decision to make, and community pharmacies have already shown the tremendous strides they can take when the country needs them most. A fully funded Pharmacy First scheme will bring much needed investment into the sector and help build resilience and capacity into primary care."

Leyla Hannbeck, chief executive of AIMp, concluded: "Pharmacies are struggling to keep their heads above the water as they are simply struggling to pay their bills. They are making losses [and] who can continue to survive if they are making losses?

"AIMp has continuously highlighted this to decision-makers and brought this to the attention of the public via the media. We hope that this cross-sector campaign will further amplify the plight of community pharmacy and its important role within the healthcare system and that it can successfully influence the fortunes of pharmacies everywhere in the country."
Sponsored
OTC
Understand how fungal nail infections develop and help manage customer expectations around treatment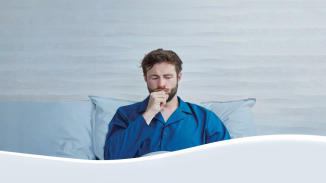 OTC
Discover how aromatic rubs can play a key role in customers' fight against symptoms of colds and congestion
Record my learning outcomes