BMA: GPs have 'nowhere to put' pharmacists recruited from community
Profession
BMA: GPs have 'nowhere to put' pharmacists recruited from community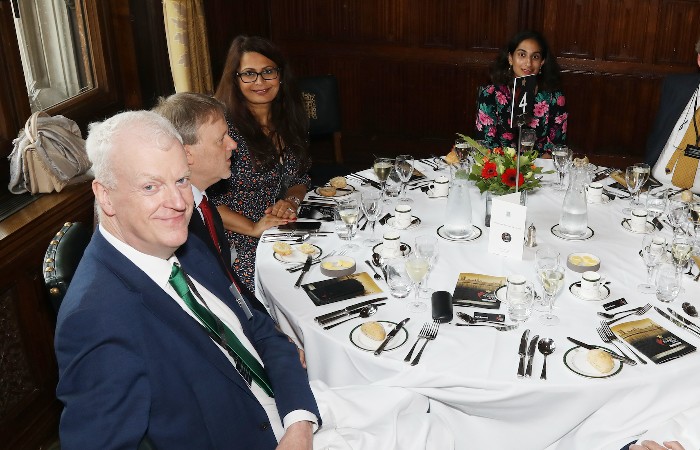 By Neil Trainis

The general practice sector does not have sufficient space in its premises to accommodate the pharmacists it is recruiting from community pharmacy, the British Medical Association's England GP Committee chair Dr Farah Jameel has reportedly said.
In an upcoming interview with Independent Community Pharmacist, Company Chemists' Association chief executive Malcolm Harrison revealed that during a conversation during the Independent Pharmacy Awards at the House of Commons on September 30, Dr Jameel (pictured third from the left) told him that although general practice has the funds to bring pharmacists in, it has "nowhere to put them".
Some within community pharmacy believe NHS England's Clinical Pharmacists in General Practice programme, which started in 2015, has contributed to a workforce crisis.
Mr Harrison told ICP it was "crazy" that community pharmacists were moving from pharmacies into practices only to find they don't have a physical place to work, while leaving some pharmacies to close because of a shortage of staff.
"I was speaking to Farah, she was saying we've got all the money for recruitment but we've got nowhere to put them. They don't have the premises," he said, suggesting pharmacists were being moved from pharmacies for "political reasons".
"So, you're moving somebody from where they are in a pharmacy to a location where there isn't actually an office or a desk or some consultation room for them … the money is there and for political reasons, they've said 'we're going to move these people into this place' leaving [the pharmacy] shut because there's no pharmacist here.
"That sounds crazy. Why don't you leave the pharmacist here and move the work there?"
Dr David Wrigley, deputy chair of the BMA's England GP committee, confirmed Harrison's remarks about a lack of premises and said "many surgery buildings are not fit to meet the needs of 21st century general practice" and need to be repaired or expanded.
"We have been clear for some time that funding to recruit additional practice staff through PCNs is all well and good, but it is rather redundant if we do not have the space or facilities for these colleagues to work in," Dr Wrigley said, insisting the BMA continues to push the government and NHSE to help practices "carry out much-needed improvements."
Dr Wrigley said a "lack of flexibility in recruitment and the need for increased supervision" as well as problems around premises were "bottlenecks effectively throttling the potential" to increase the primary care network workforce under the Additional Roles Reimbursement Scheme.
Under the current GP contract, which ends in 2024, practices across England working in PCNs are being funded to employ 20,000 additional staff including clinical pharmacists.
When asked if the BMA expects GPs to put their hands in their own pockets and pay for the recruitment and salaries of pharmacists once that funding runs out, Dr Wrigley said: "The current five-year contract comes to an end in March 2024 and we are now looking towards negotiations over what comes after that.
"We will be pushing for a contract that provides adequate funding and support to GPs and practices so that they are able to meet the growing needs of their patients."
Sponsored
OTC
Understand how fungal nail infections develop and help manage customer expectations around treatment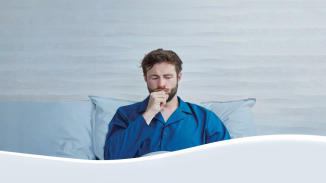 OTC
Discover how aromatic rubs can play a key role in customers' fight against symptoms of colds and congestion
Record my learning outcomes