The pharmacist volunteering with Test & Trace
Profession
The pharmacist volunteering with Test & Trace
Pharmacist Gurinder Singh is playing his part in helping to stop the spread of Covid-19 by volunteering for the NHS Test and Trace service
The immediate uncertainties of the first stage of the coronavirus pandemic may have passed but now it is all about hands, face and space, and chasing down those who might be spreading Covid-19 unknowingly to family, friends and work colleagues.
After being abandoned in England in March when the system was overwhelmed, the lack of an effective testing system was headline news for weeks back in April and May.
The NHS Test and Trace service in England has had something of a rocky ride in the months since its inception in early June, but the press coverage does not always pay due regard to the effort that went into setting up the two arms of the service pretty much from scratch.
Apart from creating the capability to deliver and process tests, it also involved recruiting and training thousands of previously inexperienced people in the intricacies of contact tracing.
Like many others who signed up as a clinical contact caseworker in late May and early June, pharmacist Gurinder Singh saw it as a means of playing his part in helping stop the spread of coronavirus. "I heard about the contact tracing role through NHS Jobs. As soon as I saw the role I applied. Up to the end of July I was working in the role for 16- 20 hours a week."
Gurinder has since become a PR front man for NHS Test and Trace, having been held up as an exemplar in the regular newsletter that goes out to its case workers, and has also been promoting the service in a number of newspapers – from his local Swindon Advertiser to nationals including the Daily Mail and The Times.
When he is not on the phone Gurinder holds down two other jobs. He works for Boots as a care services pharmacist looking after 150 care homes in the Wiltshire area and is a lecturer at the University of Reading school of pharmacy.
"I spend two days a week at Reading. With Boots it is two days one week and three days the next. Test and trace is after hours and at weekends. When lockdown happened the care home role was paused, so I am now working in the Boots branch in Swindon where I did my pre-reg experience.
"I'd been out of community pharmacy for two years and went back in the midst of the pandemic. Seeing how Covid was affecting local communities, you could see how detrimental it was."
You might wonder where he finds the time for T&T, but he says that when the university went into lockdown he gained three hours a day from not having to commute between Swindon and Reading. "It is rather unusual working from home – I've never had the opportunity before. Having a flexible shift pattern has been helpful and I have managed to do the nursery run for my two kids, which has been nice."
Committed
Gurinder reckons NHS Test and Trace is doing a good job from a case worker's perspective. He had no trouble signing up and was able to book onto shifts via the NHS Professionals website to complete his online training.
"They have done well with recruitment and have reflected since on what is needed to do the job and made changes accordingly, such as access to a translation service, which has been very useful. Initially, with the media hype, people were wary about talking to us and giving us information. The role has been explained since then and there has been a big shift in public perceptions.
"Saying I am a pharmacist has been a good way of building rapport. I have had several people tell me how good their local pharmacy has been during the pandemic. It is an icebreaker … those first few minutes are important in building trust."
As a pharmacist from a BAME community I wanted to be out there helping
Gurinder says he intends to commit to his contact tracing role for as long as it is required for personal as well as professional reasons. "Knowing how appreciative the public are is one reason I want to keep on doing it. Another reason is that there was a lot of concern in Asian communities.
"A pharmacist friend, Pooja Sharma, who I knew from university, died on March 26 from the virus. It opened my eyes to how Covid can affect anyone. As a pharmacist from a BAME community I wanted to be out there helping."
On average he spends 35-40 minutes on each call. "Part of that time is often looking after the person's healthcare needs – that is the downside to owning up to being a pharmacist. It is not just about contact tracing. People have you on the phone and want to make use of the healthcare advice you can provide."
Strict protocol
Making a call is not always an easy process, even though there is a strict protocol to follow. "When you speak to someone, they will know they have had a positive test. It is not always an easy topic to talk about, and you may be the first person that they have spoken to since the result came through.
"It is particularly hard with elderly people who may know others who have been affected and not recovered. But because I talk to patients about a wide variety of health conditions all the time as a pharmacist, I feel quite comfortable. I don't think I needed as much training here as some others."
It all comes down to understanding the Covid situation and reassuring people, says Gurinder. "Covid is affecting some people more than others. The rest of us need to adapt. We have to find a way to co-exist with this virus. We are working in the middle of the greatest public health crisis we have seen."
An understanding of Asian culture can help get the message across, he says. "The virus is disproportionately affecting people of South Asian heritage. I feel I am making a difference for these people. Gujarati, Punjabi and Hindi are the most accessed languages through the translation service. I speak Punjabi and Hindi, which has been a great help in being able to speak to people."
Everyone needs to engage for test and trace to be successful, says Gurinder. "Phone calls can only go so far. People need to do their bit and understand this is one way to break the chains of transmission."
Sponsored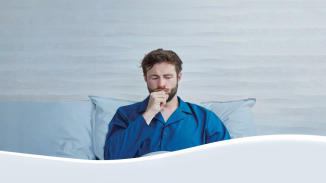 OTC
Discover how aromatic rubs can play a key role in customers' fight against symptoms of colds and congestion
Record my learning outcomes