Matt Hancock keynote speaker at NPA conference
Profession
Matt Hancock keynote speaker at NPA conference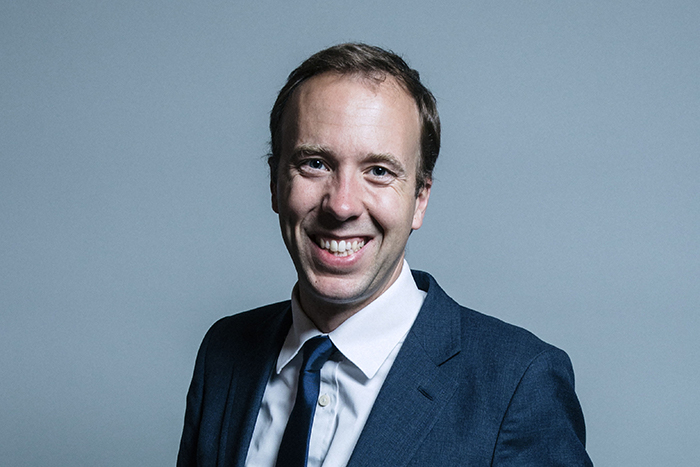 National conference announced for Manchester on Thursday June 20
The Secretary of State for Health and Social Care, Matt Hancock, is the headline speaker at a major national conference organised by the NPA with the theme 'Forwards, In Partnership'.
Other speakers, senior names from the NHS, government and pharmacy, will be announced shortly.
The conference is a collaboration between the NPA and Communications International Group, publisher of Pharmacy Magazine, Independent Community Pharmacist, P3 Pharmacy and Training Matters.
NPA chief executive, Mark Lyonette, said: "The NPA is working in partnership with others in the sector and with the NHS, to find a positive way forward for community pharmacy. The road to success is not a journey that can be taken alone. That is why we have chosen Forwards in Partnership as our theme.
"We are delighted that the Secretary of State has agreed to take part. We believe it demonstrates an eagerness to engage with the sector, and an understanding on his part that pharmacies are essential to the health of the nation."
Richard Thomas, Editor of Pharmacy Magazine, said: "This is a great opportunity to learn first hand about the latest policy developments affecting community pharmacy from senior figures in Government, the NHS and the wider sector. It is also a chance for pharmacists to have their say on the things that matter most to them. This important conference comes at a crucial time for pharmacy. It is a 'must attend' event."
For more information and to register, go to the event page on the NPA site or email events@npa.co.uk.
Record my learning outcomes