Boots UK launches new specialist pharmacist role
Profession
Boots UK launches new specialist pharmacist role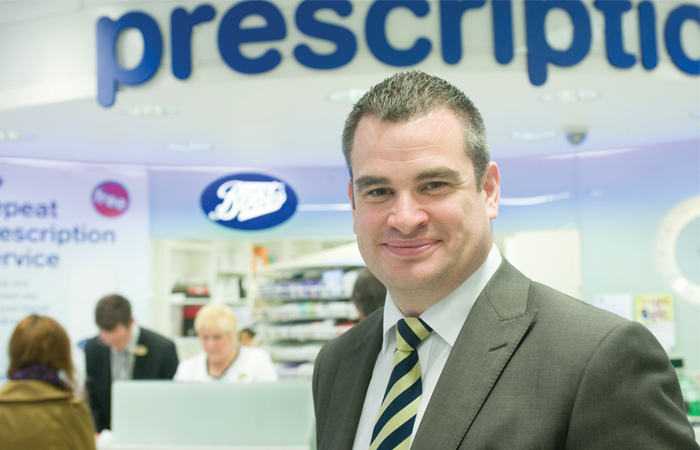 Boots UK chief pharmacist Marc Donovan
The newly launched role of 'specialist pharmacist practitioner' at Boots UK seeks to "recognise pharmacists who combine the highest level of clinical competence with a drive to innovate at pharmacy level," the company has said.
Six first-round candidates have been selected for the new role, which will command an "enhanced salary scale". Regarding total numbers, a spokesperson told PM: "We are expecting to appoint 200-250 Specialist Pharmacist Practitioners over the next few years. We see this as a dynamic role, building on our advanced practitioner role, that will change as the landscape of pharmacy changes."
The role will be granted to pharmacists subject to their application being approved by a new 'specialist practitioner review panel'.
To apply, candidates are expected to have a 'business sponsor' with knowledge of the area of work (e.g. anti-coagulation management) relevant to the specialist practitioner.
Candidates appointed to the new role will be in post for a "set period of time"; the duration of the role will be determined by the panel in consultation with their sponsor.
SPPs who at review points are found to be no longer carrying out the role at an appropriate level will "revert to a standard pharmacist role at market range or with the job title and grade of the role they were doing previously".
Criteria
Any pharmacist working for Boots can apply as long as they meet certain criteria including: being qualified for at least 18 months; "preferably" being an independent prescriber; "consistently" achieving a rating of 'Performing' or above; and being a "good communicator" with stakeholder management skills.
Being a member of the Royal Pharmaceutical Society is listed as a "desirable" characteristic.
Candidates are also expected to have "expertise in the workings of pharmacy both internal and external," the company said (PM has asked Boots what it means by 'internal and external pharmacy').
Career pathways
Boots UK chief pharmacist Marc Donovan said: "As the landscape of pharmacy changes, the role of the pharmacist is evolving to respond to the additional opportunities to further impact patients' lives, and as an organisation, we want to ensure we attract and retain the very best pharmacist colleagues.
"As part of our overall career progression strategy, we want to ensure we have clear clinical career pathways and support available to all our pharmacists."
The new role "recognises pharmacists who are delivering enhanced clinical care in their communities," Mr Donovan said, adding: "Specialist practitioners will lead by applying expert clinical and professional knowledge in the design of innovative services and care in pharmacy."
Record my learning outcomes