Pharmacy heart check service to launch on October 1
Practice
Pharmacy heart check service to launch on October 1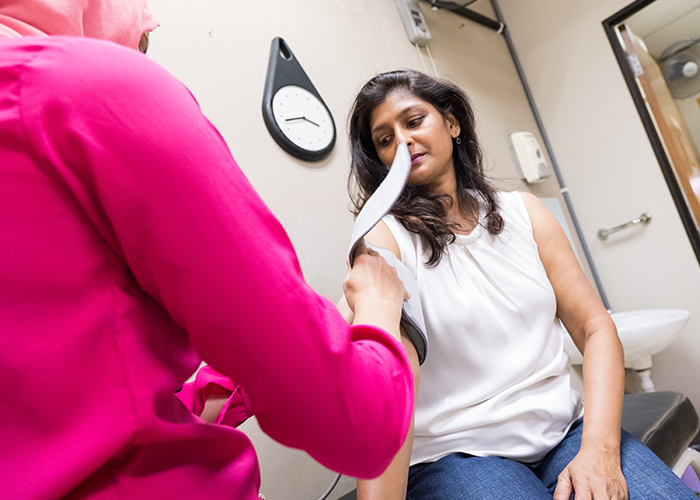 From the beginning of next month, community pharmacies in England will begin trialling a new heart check service to help meet the ambitious disease prevention targets set out in the NHS Long Term Plan.
The pilot service, which launches on October 1 and forms part of the sector's £13bn five-year-contract, will see pharmacies developing ways to identify patients who may have undiagnosed cardiovascular disease like hypertension or atrial fibrillation (AF).
PSNC said the pilot would likely involve community pharmacies offering on-the-spot blood pressure checks to patients who may be at risk of heart disease and referring onwards where appropriate. This aspect of the pilot has been covered widely in the national press, with more than one report referring to "high street heart checks".
PSNC told Pharmacy Magazine the service was still at the planning stage and it was therefore not yet known which parts of the country the pilot would run in; rollout is expected to be phased out across different pilot LPCs at different points.
If the pilot is successful, it is hoped the scheme will be rolled out to all community pharmacies in 2021-22.
Keith Ridge: "Wider service ambitions"
Chief pharmaceutical officer Keith Ridge said that with advances in community pharmacy's remit under the Long Term Plan, "patients can now expect to benefit not just from continued excellence in medicines advice and help for common conditions from their pharmacist, but also from the development of a range of new clinical services to tackle deadly diseases earlier on the frontline".
Mr Ridge said the new sector contract "establishes pharmacies across England as local health hubs… where people can go for an ever-increasing range of clinical health checks and treatments".
PSNC director of NHS services Alastair Buxton said that while the CDV pilot was still in the planning stages, "it represents an important example of community pharmacy's wider service ambitions and we are keen to see its commencement as soon as possible".
"Substantial improvement in diagnosis"
NHS England pointed to CDV pilots incorporating pharmacists that had already delivered "substantial improvement in rates of diagnosis and optimal treatment," including one in the south London CCGs of Lambeth and Southwark where specialist AF pharmacists worked with GPs and nurses to identify patients who had received an AF diagnosis but not yet been put on anti-coagulants.
The health body said that over 12 months, 1,400 such patients had been identified, with 1,300 of these now taking anti-coagulants – potentially preventing an estimated 45 strokes a year.
Another locally commissioned scheme in Cheshire and Merseyside saw community pharmacists deliver a blood pressure screening service. Participating Hassan Argomandkhah said was the success of this scheme was "linked to having a fully engaged pharmacy network".