PDA alarm on critical incidents with GP pharmacists
Practice
PDA alarm on critical incidents with GP pharmacists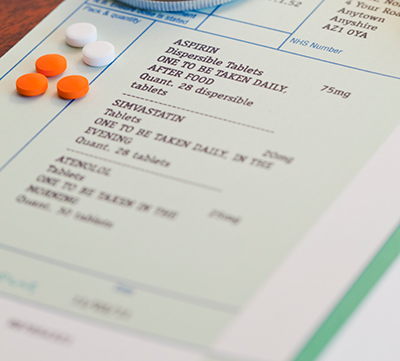 The Pharmacists' Defence Association has issued urgent guidance for its members following a number of critical incidents involving GP practice-based pharmacists.
The PDA is increasingly concerned about incidents of unsafe practice which are emerging as the number of independent prescribers working in GP practices is rising. "We have seen a number of serious incidents recently and are currently in the early stages of dealing with cases where patient deaths have been reported," it says.
Some recent cases are linked to pharmacists prescribing inappropriately or offering poor advice, often underpinned by an assumption of competence which was ill-founded, says the PDA.
Pharmacists must seriously considering their levels of experience and skill at all times before making a clinical decision and issuing a prescription, says the PDA. "If you are about to prescribe a medicine for the first time significant levels of caution should be used, even if you have routinely supplied that medicine previously in a community pharmacy setting – the two settings or activities should not be conflated."
The PDA says high-risk scenarios include:
Undertaking prescribing or providing clinical advice for patients who are not physically present
Undertaking prescribing for patients without reference to their clinical records
Undertaking prescribing for walk-in patients where a diagnosis may be required
Prescribing alternative medicines due to shortages (particularly where the medicine to be replaced is a member of a high-risk group such as opiates and/or you are unfamiliar with the use of your chosen replacement).
The Association says it is also aware of a "significant proliferation of online pharmacies offering a choice of POMs for sale". In these circumstances the prescriber cannot see the patient or examine them directly, and will usually have no access to their clinical notes.
In some cases the PDA says it is aware that employers in online pharmacies may place expectations upon pharmacists to prescribe high-risk POMs, such as controlled drugs or medicines for conditions that require regular monitoring, without any communication with the patient's GP, either to check that a medicine has been prescribed before or to advise the GP of the supply made. "We would regard this as unsafe and unacceptable practice," says the PDA.
Last week saw the publication of High-level principles for good practice in remote consultations and prescribing. These have been agreed by a range of healthcare regulators including the General Pharmaceutical Council. "We would urge all members with prescribing responsibilities to adopt these principles in their daily practice, to regularly reflect on their competency and to contact the PDA should they find themselves expected to adopt practices which they believe are unsafe," says the Association.
The PDA has produced a 'Boundaries of my Clinical Practice Statement' form to help pharmacists reflect on their competency and urges all prescribing pharmacists to complete such an exercise at their earliest opportunity.