PDA sees rising caseload from GP pharmacists
Practice
PDA sees rising caseload from GP pharmacists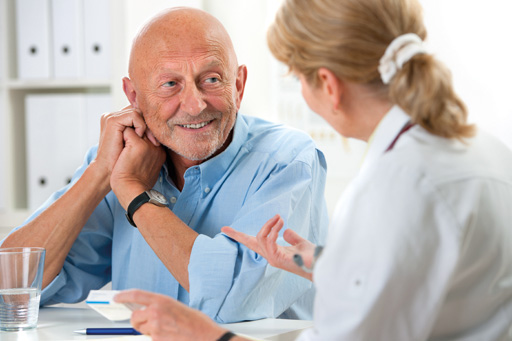 The Pharmacists' Defence Association is seeing a growing number of cases where pharmacists in GP practices are being asked to carry out tasks that are beyond their competency, says PDA director Paul Day.
Situations where pharmacists have approached the PDA for advice include being asked by a doctor to run a clinic unsupported, and to put through a bundle of prescriptions without checking each one first. The cases involved newly qualified pharmacists.
"A range of issues are coming from primary care. We're clear that pharmacists should never act outside their competency. That's not safe practice," said Day.
He is concerned that GP practices will see practice pharmacists as a cheaper option than employing a locum GP. "That's fine as long as you are only asking them to be a pharmacist, but we are seeing new risks where pharmacists are being asked to do things that they are not necessarily competent to do. They are there to be a pharmacist, not to be a GP or junior doctor," said Day.
The PDA is seeing a growing volume of casework from pharmacists working in GP practices, many of whom are recently qualified or not clear about their role.
NHS England (NHSE) has said it wants to see 2,000 pharmacists working in GP practices by next year. Primary care networks will each get around £38,000 to hire what NHSE describes as a "clinical pharmacist," or pharmacist working in a GP practice, from next month.
Newly qualified pharmacists who have completed an independent prescribing course and are then employed in primary care are at high risk, said Day, but it can also be a new world for pharmacists who have practiced in the community for 10 years.
His message to pharmacists is be clear about their competencies, and not to put themselves at risk by acting outside of them. "There is a GP shortage so it's important the burden isn't placed on pharmacists because if something goes wrong and you've acted outside your competency people do not run to help you," said Day.
When contacted by Independent Community Pharmacist, the PDA said it was "not prepared to share" the number of cases it has received.
A PDA spokesperson, however, said: "This is a common concern of pharmacists and one that is frequently voiced at PDA conferences and PDA GP practice-based pharmacist training events, as well as through telephone enquiries to the PDA team. To support members, the PDA team has developed a Boundaries of Clinical Practice Statement which helps pharmacists deal with inappropriate demands to undertake work they are not yet competent to perform.
"We currently have a number of active cases relating to the competence of GP practice pharmacists who have been reported to the pharmacy regulator directly by their employer, reported to the pharmacy regulator by the CQC following a routine CQC inspection of a GP practice, subjected to a lengthy investigation by NHS England regarding concerns about a lack of clinical supervision when working in a GP practice and in receipt of a complaint/claim for compensation for misdiagnosis of a serious condition where the pharmacist has apparently acted outside their competence."