PCN integration guidance published today
Practice
PCN integration guidance published today
Guidance to help LPCs and pharmacy contractors engage with primary care networks is being issued today (Monday October 7), the NPA local integration lead Michael Lennox said at the Pharmacy Show on Sunday.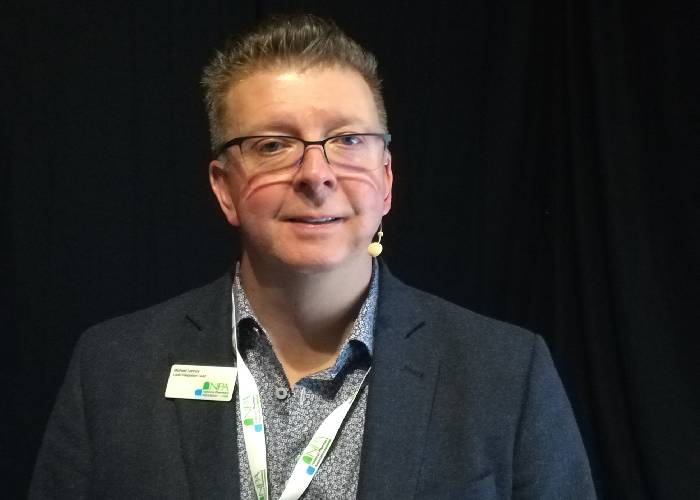 Mr Lennox urged contractors to get involved with developing and enhancing relationships with local healthcare providers. "We need 1,200 plus PCN leads – a balance between independent and multiple pharmacists," he said
The current level of funding over the next five years is unlikely to be enough to achieve the transformation the NHS is looking for, he said, but PSNC had done the right thing in signing off the new contract framework.
A lot of effort - what he described as £75m of hard work – is going to be required to get PQS payments into pharmacy bank accounts, he said, and businesses are being asked to step up when they most vulnerable.
New revenue
But PCNs offer the opportunity to bring new revenue into community pharmacy, Mr Lennox suggested. "What if pharmacies can get 10 per cent of the £4.5bn going into Direct Enhanced Services (DES)?" he asked. "That could put community pharmacy back where it was."
There was no need to race to PCN engagement since the process was not a sprint but a marathon, he said. He said it was important to identify suitable PCN leads needed to be identified since good local relationships would be crucial.
GPs have signed up to the construct and recognised its potential to make them more resilient, he said. But they have to deliver on seven DES and it is all very new. Five of these services must be specified, sourced and delivered by April 2020, and the final two – CVD diagnosis and prevention, and tackling inequalities – by April 2021. Specifications for the first five services could be expected later in the autumn, Mr Lennox anticipated.
NHS England sees the initial priorities for community pharmacy engagement in PCNs to be provision of integrated urgent care services and working on the provision of public health services.
However, he said, right now the important thing is to "nail the new Pharmacy Quality Service", particularly bundle 4 on PCN engagement, before the February 2020 deadline.