Fifth MHRA alert recalls more ranitidine products
Practice
Fifth MHRA alert recalls more ranitidine products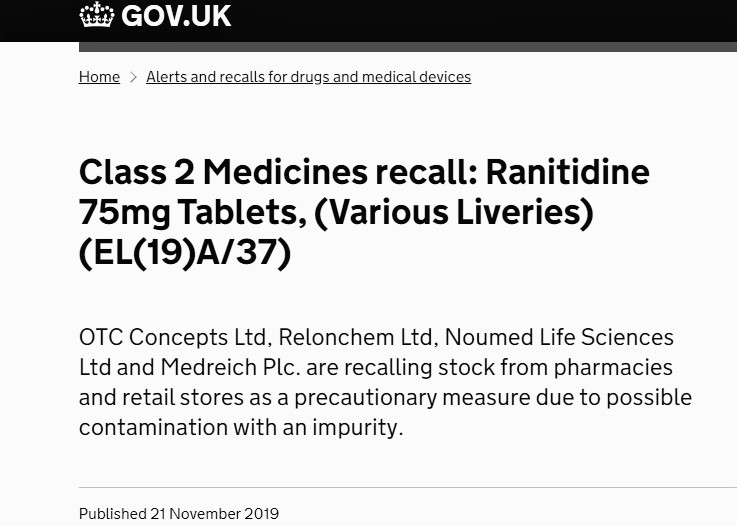 OTC Concepts, Relconchem, Noumed Life Sciences and Meidrcich are the latest companies recalling batches of ranitidine products from pharmacies.
The recall affects 13 separate ranitidine products listed in the latest Class 2 MHRA drug alert issued on November 21. The recall, as with others, is a precautionary measure due to possible contamination with an impurity, N- nitrosodimethylamine (NDMA), which has been identified as a potential risk factor in the development of some cancers.
Patients should not stop taking their medication, and a treatment review is not necessary until the next routine appointment.
This recall follows four previous recalls of ranitidine products on 8 October, 17 October, 25 October and 19 November. The MHRA says it is actively involved with the European Medicines Agency and other regulators to determine the impact of what is an ongoing global issue.
Dr Andrew Gray, MHRA deputy director of inspections, enforcement & standards, says the action is precautionary. "Currently, there is no evidence that medicines containing nitrosamines have caused any harm to patients."