People & team training
Time to celebrate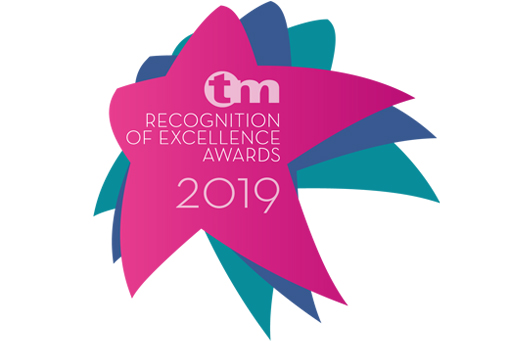 Each year, Training Matters (TM) sets out to find community pharmacy's best of the best for the Recognition of Excellence (RoE) Awards. And while we are used to receiving outstanding entries and nominations, the narrowing down process doesn't get any easier. All 65 entries that made it to the final round of judging this year described individuals who go above and beyond the call of duty and are truly an inspiration to the sector.
Outstanding entries need outstanding judges right? This year our judging panel consisted of pharmacists, previous award winners, support officers, training providers and industry experts to offer a wide spread of knowledge and top industry insight. The judges chose the finalists for our 11 categories, as well as picking our overall Spotlight Award winner.
Commenting on the impossible task of picking the winners, pharmacy technician, Tess Fenn said: "As usual, the nominations and applications were all fantastic and it was sincerely a challenging task to judge, especially the outstanding contribution. They were all worthy of winning and it's truly inspiring to read about the daily work taking place in community pharmacy.
"Nevertheless, I have made my choices, judging fairly and looking for those extra nuggets that make some stand out as shining stars and leaders going that extra mile."
Recognise excellence with us at this year's Awards with live announcements on Twitter throughout the event, and full coverage of the Awards and final results in next month's TM.
In the meantime, here are our 27 finalists...
RoE finalists 2019
Alison Buckley, Boots UK, Mutley Plain, Plymouth
Amy Harper, Knights Crossfell Pharmacy, Middlesbrough, Cleveland
Ann D'Souza, Avicenna Pharmacy, Maybush, Southampton, Hampshire
Ashley Campbell, Boots UK, Victoria Road, Glasgow, Scotland
Asif Parpia, Chimsons Chemist, Ruislip, London
Beverley Wright, Mill Pharmacy, Hadleigh, Suffolk
Christine Bateman, Well Pharmacy, Sandbach Commons, Manchester
Claire Grigor, Right Medicine Pharmacy, Haddington, East Lothian, Scotland
Conor Doyle, Boots UK, Silverburn Shopping Centre, Glasgow, Scotland
Cora Quigley, Hughes Pharmacy, Newtownbutler, Northern Ireland
Fiona Eveleigh, Boots UK, Cricklade, Swindon, Wiltshire
Fiona Spraggins, LloydsPharmacy, Bury St Edmunds, Suffolk
Gemma McCannon, LloydsPharmacy, Andover, Hampshire
Javed Jeehoo, Day Lewis Pharmacy, Reigate, Surrey
Jessy Singh Gill, Charnwood Pharmacy, Shepshed, Loughborough, Leicestershire
Kirsty Lloyd, Right Medicine Pharmacy, Stirling, Scotland
Liberty Crowe, Boots UK, Llandudno, Conwy, Wales
Lisa Archer, Fields Pharmacy, Westdene, Brighton, East Sussex
Louise Davies, LloydsPharmacy, Bexhill-On-Sea, East Sussex
Louise Drake, Boots UK, Lowestoft, Suffolk
Lynsey Watson, Rowlands Pharmacy, Springburn, Glasgow, Scotland
Paula Woodgate, Knights Oakwood Pharmacy, Birstall, Leeds
Sam Collins, Boots UK, Beccles, Suffolk
Shasha Eva Peng, Kellaway Pharmacy, Bristol
Sophie Burling, Easter Pharmacy, Buckhurst Hill, Essex
Tiffany Clark, Combs Ford Pharmacy, Stowmarket, Suffolk
Vanessa Love, LloydsPharmacy, Harpurhey, Manchester
Winners will be announced at a celebratory lunch at Grosvenor House Hotel on Tuesday 25 June. Search #RoE19 on Twitter to follow the Awards and find out the winners as they're revealed!