RPS: Chancellor Javid must "look beyond one year"
Health & NHS
RPS: Chancellor Javid must "look beyond one year"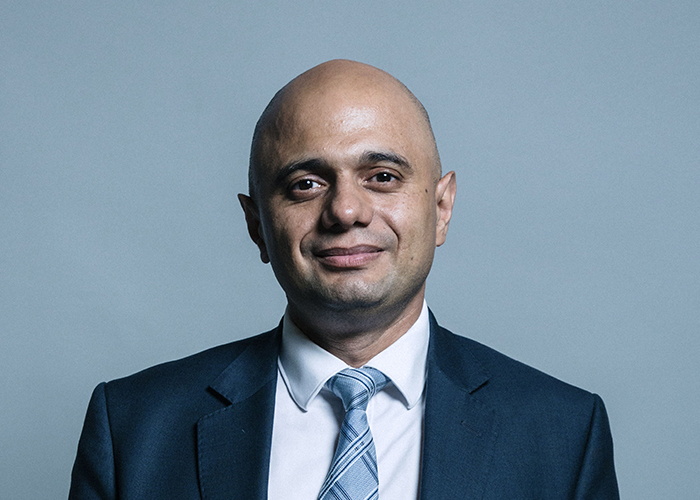 The Government needs to take a long-term approach to the recruitment and training of pharmacists and the wider health workforce, the Royal Pharmaceutical Society has said in response to chancellor Sajid Javid's Spending Round for next year.
In a September 4 speech that the Government claimed "turned the page on austerity," Mr Javid reaffirmed the Government's commitment to increase NHS spending by £33.9bn per year by 2023-24 compared to 2018-19 spending levels.
In addition to this commitment and a £1.5bn boost for social care, Mr Javid announced a £200m boost to the Health Education England budget that will see nurses, midwives and allied health professionals (who include physiotherapists, optometrists and paramedics) receive a £1,000 "personal development budget" to use on training over a three-year period.
Mr Javid said no Government department would have its budget reduced next year and described this as the "end of austerity," although the Institute for Fiscal Studies has pointed out that spending will still be "much below 2010 levels" with the exception of health.
RPS: "Need to look beyond one year"
RPS England board chair Claire Anderson said she welcomed Mr Javid's "recognition of the importance of funding education and professional development" and that the RPS "looks forward to seeing details".
Ms Anderson warned: "Delivering the NHS Long Term Plan will now require a comprehensive and adequately funded workforce strategy to support recruitment, training and education. This will need to look beyond a one-year spending round.
"As the NHS aims to develop an adaptable and flexible workforce, it will be vital to ensure that pharmacists can access consistent and quality-assured professional development wherever they may work. This should be underpinned by a common foundation programme for all newly registered pharmacists."
NHS Employers chief executive Danny Mortimer said the spending was "welcome" but that it "must be the start of an ongoing commitment to invest in the NHS workforce, most particularly in ensuring long-term recruitment of staff".