Raine replaces Hudson at MHRA
Health & NHS
Raine replaces Hudson at MHRA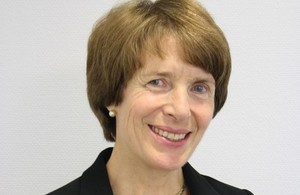 The Medicines and Healthcare products Regulatory Agency (MHRA) has announced that June Raine will become interim chief executive of the Agency when current chief executive Ian Hudson leaves on 20 September.
Dr Raine has worked with the agency for a number of years, including spending the last 13 years as director of its Vigilance and Risk Management of Medicines (VRMM) division. She also chaired the European Pharmacovigilance and Risk Assessment Committee (PRAC) for six years, where she was closely involved in the Better Regulation of Medicines Initiative (BROMI), which was aimed at simplifying the processes for switching medicines across Europe.
Dr Raine is working closely with Dr Hudson, who has led the MHRA for the last six years, to ensure a smooth handover, which comes at a challenging time for the agency pending clarity of the shape and timing of Brexit. An announcement on the permanent recruitment for the role of chief executive will be made in due course.