Obesity trumps smoking as cause of some cancers
Health & NHS
Obesity trumps smoking as cause of some cancers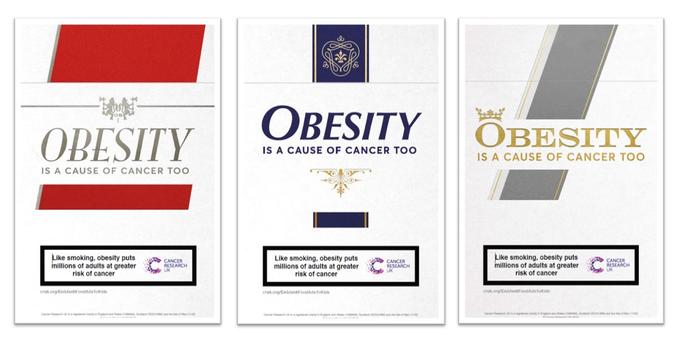 While smoking is still the nation's biggest preventable cause of cancer and carries a much higher risk of the disease than obesity, analysis by Cancer Research UK reveals that being overweight or obese now trumps smoking as the leading cause of four types of cancer.
Excess weight causes around 1,900 more cases of bowel cancer than smoking in the UK each year. The same pattern is true of cancer in the kidneys (1,400 more cases), ovaries (460 more cases) and liver (180 more cases).
There are around 14.9 million obese adults in the UK, which is roughly 29% of the adult UK population. People who are obese now outnumber people who smoke two to one in the UK, according to the charity.
There are around 13.4 million non-smoking adults who are obese with a body mass index 30+, some 6.3 million adult smokers who are not obese, and 1.5 million adults who smoke and are obese – so among UK adults, people who are obese outnumber people who smoke by 2:1.
Cancer Research UK has launched a nationwide campaign to increase awareness of the link between obesity and cancer. Extra body fat sends out signals that can tell cells to divide more often and, similar to smoking, can cause damage that builds up over time and raises the risk of cancer