NHS: Pharmacies 'must ensure Test & Trace does not impact service'
Health & NHS
NHS: Pharmacies 'must ensure Test & Trace does not impact service'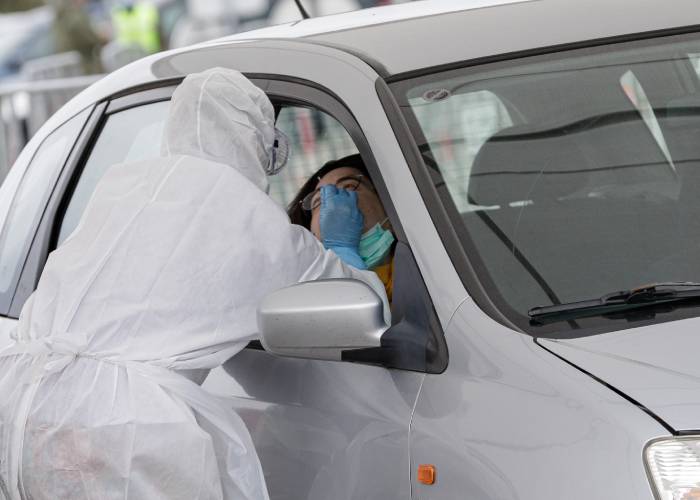 Community pharmacy contractors need to take steps to ensure service provision in their area will not be impacted by the Government's new Test and Trace scheme, NHS England & Improvement has said.
In a letter sent to pharmacies, GPs and other care providers on June 9, NHSE &I advised contractors to prepare for potential absences by renewing their business continuity plans and liaising within their primary care network "or between buddies" to maintain patient access to services".
If they feel service provision will be compromised by staff absence, contractors must inform local commissioners as soon as possible, who will "work with the contractor to put business continuity arrangements in place" said NHSE&I.
Contractors must then update their website and NHS 111 profile.
NHSE&I said: "We recognise this may be challenging, but it is an important part of our collective response to the pandemic. It is therefore vital to ensure that NHS organisations have robust processes in place to support the timely reporting and management of Covid-19 outbreaks, hospital acquired infection and associated staff absence."
NHSE&I said the Government takes as its "starting point" the position that NHS staff are subject to the new guidelines like any member of the public and must self-isolate for 14 days after coming into contact with a confirmed case of Covid-19, if they are advised to do so.
For example, if a health worker comes into contact outside of work with someone who subsequently tests positive for coronavirus, they will need to self-isolate.
However, "close contact excludes circumstances where PPE is being worn in accordance with current guidance on infection, prevention and control".
There has been controversy during the pandemic over the PPE guidance issued to pharmacy teams, with many criticising health bodies including Public Health England for downplaying the risk teams face. PHE is expected to publish new guidance by the end of the week.