Action needed on gender inequality says NAWP head
Health & NHS
Action needed on gender inequality says NAWP head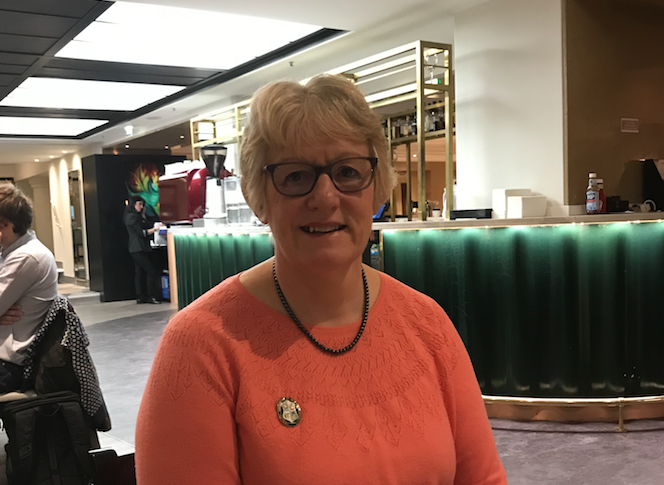 By Neil Trainis
Anita White, the outgoing president of the National Association of Women Pharmacists (NAWP), has warned "more needs to be done" to ensure women are treated on an equal footing with men in the pharmacy profession.
Speaking to Independent Community Pharmacist recently, Ms White, who is due to step down at the start of next year after NAWP joins up with the Pharmacists' Defence Association, talked frankly about female pay and representation on executive boards. She suggested that although the law dictates that women should have equality with men, there was still some way to go.
She said remarks from pharmacist and founder of the Mental Wealth Academy Harpreet Chana at the 2019 Pharmacy Show indicating that there was a six per cent pay gap between men and women in pharmacy understated the problem. Ms Chana also said black and minority ethnic women in pharmacy can expect to earn 16 per cent less than males.
Commenting that the problem may be more serious in community pharmacy than the hospital sector, Ms White went on to suggest that women were being offered jobs in "smaller shops" to keep their salary down.
"When [women] take a career break, that's when they begin to lose out. They were slightly losing out before then as well [in the way they were] being perceived. That's what we seem to be finding.
"Is it that women are being offered smaller shops so they get less pay and the company can say everything is equal? That's a possibility. I don't know."
On the challenges of finding part-time and flexible work, she said: "You can get part-time GPs at equal banding but part-time pharmacists are possibly cast as not as equal banding. They tend not so much to be in managerial roles."
'Larger pharmacies offered to men'
When asked if she had personally found that women were deliberately being offered positions in smaller pharmacies during her time at NAWP, White said: "Yes. That's what the youngsters never realise and that's where we possibly lost some of our membership.
"The youngsters thought 'we're fine, we're all getting the same thing, we all graduated the same,' but then we were talking to some of them who had only qualified two or three years and they assume now that women are treated equally because that's the law.
"But the nuance in it is yes, they are treated equally but not completely equally. We have had cases where two of them had trained together and the man was offered a larger shop and the girl wasn't.
"She still got a job and she thought she'd still be the manager and that was great, but actually compare salaries and he was getting more. That was only after a few years."
Ms White said gender was not the only equality issue affecting the sector.
"Religion is another thing," she said. "There was one young Muslim girl who said she didn't feel she belonged when she went into a shop because she had to explain why she wore a headscarf and why she ate the things she ate and why she needed to go out for prayers and things like that."